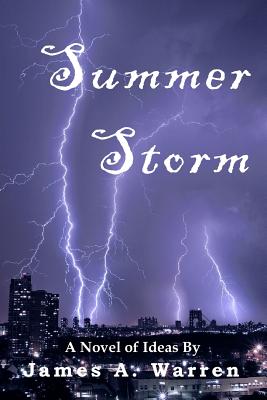 Summer Storm (Paperback)
Createspace Independent Publishing Platform, 9781533414212, 398pp.
Publication Date: October 22, 2016
Other Editions of This Title:
Paperback (2/7/2019)
* Individual store prices may vary.
Description
"An assured and surprisingly gripping tale about the perils of ideological conformity." -- "Kirkus Reviews" Pity university literature professor Alan Fernwood. His life is turned upside down during the eleven weeks of the summer term as he discovers that much of what he had thought was true, isn't. His investigations reveal that William Shakespeare didn't write the works attributed to him. Then his efforts to promote recognition of the true author, Edward de Vere, Earl of Oxford, show just how mistaken he was about the security of his job. Newspaper columnist Elvin Alvarez faces similar complications as he investigates the issue of how significantly human activities affect the Earth's climate. Further complicating matters are Alan's relationship with the bewitching Amelia Mai and Elvin's with the delightful Delilah Fernwood, Alan's daughter. They and other characters ask themselves and each other how it is possible to know anything - a subject, a person, or, most important of all, what we should do right now, at this particular moment, in this unique set of circumstances. And along the way, Alan and the students in his Summer Shakespeare Seminar find much of relevance in Shakespeare's plays for those living in the world today.
or
Not Currently Available for Direct Purchase