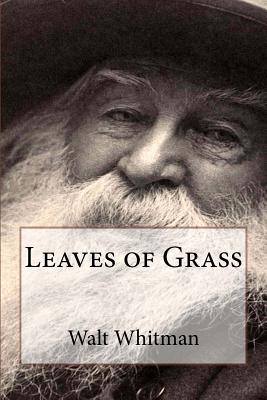 Leaves of Grass
Paperback

* Individual store prices may vary.
Other Editions of This Title:
Paperback (4/16/2016)
Paperback (1/20/2015)
Paperback (1/31/2012)
Paperback (10/22/2016)
Paperback (5/17/2020)
Paperback (9/14/2020)
Paperback (2/21/2014)
Paperback (5/17/2020)
Paperback (1/11/2021)
Paperback (7/3/2018)
Paperback (7/4/1855)
Paperback (9/17/2015)
Description
Leaves of Grass is a poetry collection by the American poet Walt Whitman (1819-1892). Though the first edition was published in 1855, Whitman spent his entire life writing Leaves of Grass, revising it in several editions until his death. Among the poems in the collection are "Song of Myself", "I Sing the Body Electric", "Out of the Cradle Endlessly Rocking", and in later editions, Whitman's elegy to the assassinated President Abraham Lincoln, "When Lilacs Last in the Dooryard Bloom'd". In certain particulars Walt Whitman's book, "Leaves of Grass,"- stands by itself and is the most peculiar and noteworthy monument amid the work of American literature. In a large and growing circle of readers and critics, it is regarded as the most original book, the most decisively individual, the most sublimely personal creation in American literary art.
Createspace Independent Publishing Platform, 9781533427182, 324pp.
Publication Date: May 23, 2016