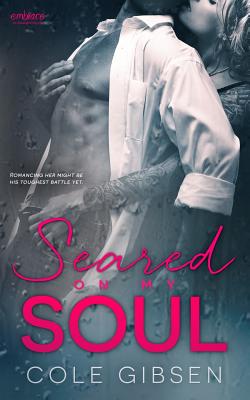 Seared on My Soul (Paperback)
Createspace Independent Publishing Platform, 9781533525635, 230pp.
Publication Date: May 31, 2016
* Individual store prices may vary.
Description
She's so young, so full of life...
I couldn't let her die...
Even if she made the world's worst coffee.
Emily Garret never asked to be rescued, let alone by a walking JCrew ad whose idea of fun is probably managing his stock portfolio and watching the nightly news. Then again, she never thought she would wind upside-down in a ditch after a night having a little too much fun.
Reece Montgomery never planned on being anyone's hero, especially the foul-mouthed, bleach-blonde barista from the local coffee shop. He thinks there's more to Emily than her tattoos, and lip ring, but getting close means letting her into his past and meeting his ghosts.
And he's not sure she's ready for that battlefield.