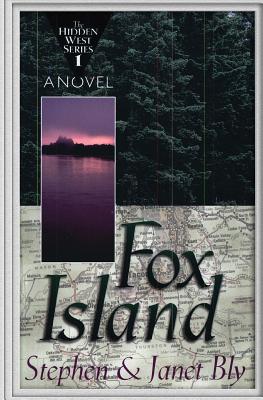 Fox Island (Paperback)
Createspace Independent Publishing Platform, 9781533613141, 232pp.
Publication Date: June 5, 2016
* Individual store prices may vary.
Description
The secret lay dormant for over half a century, forgotten and covered over by years of quiet activity in the sleepy community of Fox Island, Washington. Now that Tony and Price Shadowbrook uncovered the truth, what should they do? Say nothing and allow the lie to live on? Or speak up and risk destroying the lives of many innocent people? Fox Island is the first in a series of cozy mysteries set in little known locations in the western U.S. The series follows the summer expeditions of western author Tony Shadowbrook and his English professor wife, Price, as they travel the west in search of intrigue, surprise, and more than a little adventure.
About the Author
Stephen and Janet Bly authored more than 100 fiction and nonfiction books for adults and kids, including the Hidden West Series, the Carson City Chronicles, the Crystal Blake Series, and Stuart Brannon's Final Shot, a Selah Award Finalist. Stephen has been a Christy Award winner and finalist for his western novels.