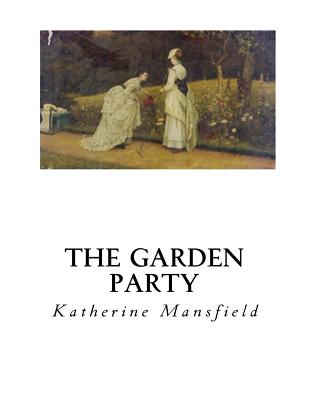 The Garden Party (Paperback)
Createspace Independent Publishing Platform, 9781533669834, 108pp.
Publication Date: June 8, 2016
Other Editions of This Title:
Digital Audiobook (8/11/2008)
Paperback (9/26/2016)
Paperback (2/16/2016)
Paperback (8/9/2016)
Paperback (8/23/2017)
Paperback (9/5/2016)
* Individual store prices may vary.
Description
The Garden Party
By Katherine Mansfield
"The Garden Party" is a 1922 short story by Katherine Mansfield. It was first published (as "The Garden-Party") in three parts in the Saturday Westminster Gazette on 4 and 11 February 1922, and the Weekly Westminster Gazette on 18 February 1922. It later appeared in The Garden Party: and Other Stories. Its luxurious setting is based on Mansfield's childhood home at Tinakori Road, Wellington.
The Sheridan family is preparing to host a garden party. Laura is supposed to be in charge but has trouble with the workers who appear to know better, and her mother (Mrs. Sheridan) has ordered lilies to be delivered for the party without Laura's approval. Her sister Jose tests the piano, and then sings a song in case she is asked to do so again later. After the furniture is rearranged, they learn that their working-class neighbor Mr. Scott has died. While Laura believes the party should be called off, neither Jose nor their mother agrees. The party is a success, and later Mrs. Sheridan decides it would be good to bring a basket full of leftovers to the Scotts' house. She summons Laura to do so. Laura is shown into the poor neighbors' house by Mrs. Scott's sister, then sees the widow and her late husband's corpse. She is enamored of the young man, finding him beautiful and compelling, and when she leaves to find her brother waiting. By visiting this dead man, she will find her true self and become more than just a social class.