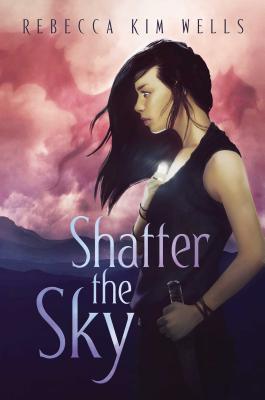 Shatter the Sky (Hardcover)
Simon & Schuster Books for Young Readers, 9781534437906, 304pp.
Publication Date: July 30, 2019
* Individual store prices may vary.
Summer 2019 Kids Indie Next List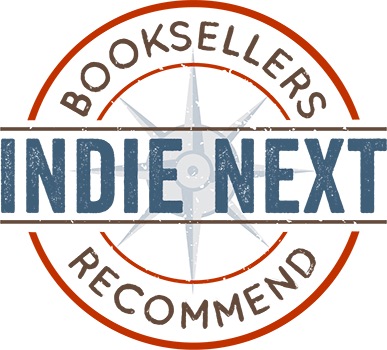 "If you need to be reminded of how incredibly cool books with dragons are, you should really already be reading this book. Showcasing solid fantasy world-building, Rebecca Kim Wells' story starts when prophetic agents of the empire force Maren's girlfriend, Kaia, to leave her home. Maren follows in a rage and hatches a plan to steal a dragon from the stronghold and save the one she loves. Wells' writing is immersive; this is one of those novels you sink into. And, come on, there's dragons."
— Nichole Cousins, White Birch Books, North Conway, NH
View the List
Description
"Anne McCaffrey for the next generation, and I absolutely devoured it." —Mackenzi Lee, bestselling author of The Gentleman's Guide to Vice and Virtue
"Eagerly awaiting the sequel." —Melissa Bashardoust, author of Girls Made of Snow and Glass
"A wondrous adventure." —Tessa Gratton, author of Strange Grace
"Perfect for fans of Tamora Pierce, Renée Ahdieh, and Cindy Pon." —Saundra Mitchell, author of All the Things We Do in the Dark and editor of YA anthologies All Out and All Out Now
"A captivating debut." —Audrey Coulthurst, author of Of Fire and Stars
"An extremely welcome addition to YA's queer fantasy canon." —Dahlia Adler, author of Under the Lights

A determined young woman sets out to rescue her kidnapped girlfriend by stealing a dragon from the corrupt emperor in this stunning fantasy debut that's perfect for fans of Margaret Rogerson, Rae Carson, and Rachel Hartman.

Raised among the ruins of a conquered mountain nation, Maren dreams only of sharing a quiet life with her girlfriend Kaia—until the day Kaia is abducted by the Aurati, prophetic agents of the emperor, and forced to join their ranks. Desperate to save her, Maren hatches a plan to steal one of the emperor's coveted dragons and storm the Aurati stronghold.

If Maren is to have any hope of succeeding, she must become an apprentice to the Aromatory—the emperor's mysterious dragon trainer. But Maren is unprepared for the dangerous secrets she uncovers: rumors of a lost prince, a brewing rebellion, and a prophecy that threatens to shatter the empire itself. Not to mention the strange dreams she's been having about a beast deep underground…

With time running out, can Maren survive long enough to rescue Kaia from impending death? Or could it be that Maren is destined for something greater than she could have ever imagined?
About the Author
Rebecca Kim Wells grew up in California before moving east in search of crisp autumns and snowy winters. When not writing, she works at a fiercely independent bookstore in Massachusetts and spends too much time singing along to musicals. Shatter the Sky is her debut novel. Learn more at RebeccaWellsWrites.com.
Praise For Shatter the Sky…
*A NEW ENGLAND BOOK AWARD FINALIST

* "Rebecca Kim Wells has crafted a top-notch dragon story. Her fantasy world-building is excellent, the plot anchored by a strong young woman who feels both nuanced and real...The story builds momentum until its breathtaking finish, concluding the episode while leaving larger issues unresolved and ready to be picked up in the second installment of this promised duology."
— Shelf Awareness, STARRED REVIEW

"Debut author Wells' beautiful prose and compelling protagonist will leave readers eager for the sequel."
— Kirkus Reviews

"A great addition to high school library collections, particularly those looking for LGBTQ romance."
— School Library Journal

"Wells' satisfying and inclusive debut hits the fantasy trifecta: rich world building, nuanced characters, and deeply impressive dragons. A new author—and new series—to watch."
— Booklist

"This is a compelling, inclusive, deftly written debut fantasy, and I am very much looking forward to the sequel."
— Tor.com

"In Shatter the Sky, Rebecca Kim Wells has created a fierce, brave, stalwart protagonist and a full-realized fantasy world reminiscent of writers like Tamora Pierce and Robin McKinley, all infused with intersectionality, feminism, and, of course, dragons. This is a fairytale for people who have never seen themselves in fairytales before. Anne McCaffrey for the next generation, and I absolutely devoured it."
— Mackenzi Lee, bestselling author of THE GENTLEMAN'S GUIDE TO VICE AND VIRTUE

"Rebecca Kim Wells' debut combines epic storytelling and inclusive worldbuilding to create a novel that feels both timeless and timely. Come for the dragons; stay for the exhilarating ending that will have you eagerly awaiting the sequel."
— Melissa Bashardoust, author of GIRLS MADE OF SNOW AND GLASS

"Shatter the Sky is masterfully transportive, a high fantasy that soars with the dragons and scales the heights for love. Every page left me riveted. Perfect for fans of Tamora Pierce, Renée Ahdieh and Cindy Pon, Shatter the Sky invites the reader into a world they will want to visit again and again."


— Saundra Mitchell, author of ALL THE THINGS WE DO IN THE DARK and editor of YA anthologies ALL OUT and ALL OUT NOW

"A wondrous adventure, Shatter the Sky is filled with high stakes, sweeping romance, and fascinating dragon-lore. I loved that queerness is written right into the world without fear or prejudice."
— Tessa Gratton, author of STRANGE GRACE

"Rebecca Kim Wells has written a captivating debut with a bold heroine to root for and a richly imagined world to get lost in. I was enchanted from the very first page."
— Audrey Coulthurst, author of OF FIRE AND STARS

"A compelling, emotional, and satisfying read with a believably reluctant but determined heroine, a well-drawn world with a history and details that matter to the story, and—best of all—dragons! I wish I'd had books like this to read when I was a teen, and I'm so glad I get to enjoy this lovely novel now."
— Kate Elliott, author of COURT OF FIVES and COLD MAGIC

"Quiet homebody Maren determines to rescue her kidnapped girlfriend by stealing an imprisoned dragon – and compelling, engrossing fantasy ensues. Thoughtful world-building and seamless writing ground this adventure story that ultimately asks the question: What makes a hero? I'll be watching for Rebecca Wells's next book."
— Nancy Werlin, bestselling, award-winning author of IMPOSSIBLE

"Shatter the Sky and its dragons gave me a romantic, adventurous, consuming, and dangerous world I both feared and didn't want to leave. An extremely welcome addition to YA's queer fantasy canon."
— Dahlia Adler, author of UNDER THE LIGHTS

"How can you not love a book about dragons, beautifully lush worlds, and delicious foreboding? More than just a gorgeous fantasy, it's about rising up and staying true to who you are—a fantastic addition to every bookshelf!"
— Rin Chupeco, author of The Bone Witch Trilogy