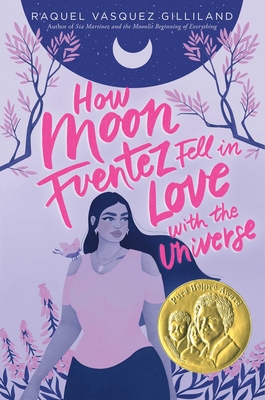 How Moon Fuentez Fell in Love with the Universe
Hardcover

* Individual store prices may vary.
Other Editions of This Title:
Digital Audiobook (8/9/2021)
Compact Disc (8/10/2021)
September/October 2021 Kids Indie Next List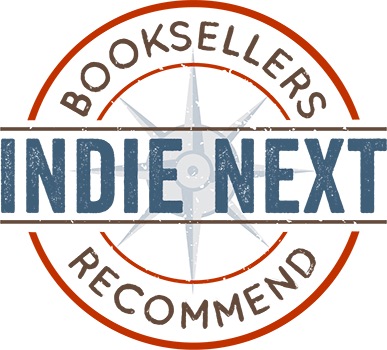 "Moon Fuentez' story and voice are pure magic. This has the perfect balance of comedy, romance, and serious issues within a relatable exploration of complicated families, social media, and body positivity."
— Cori Cusker, Bright Side Bookshop, Flagstaff, AZ
View the List
Description
The Hating Game meets I Am Not Your Perfect Mexican Daughter in this irresistible romance starring a Mexican American teen who discovers love and profound truths about the universe when she spends her summer on a road trip across the country.

When her twin sister reaches social media stardom, Moon Fuentez accepts her fate as the ugly, unwanted sister hidden in the background, destined to be nothing more than her sister's camerawoman. But this summer, Moon also takes a job as the "merch girl" on a tour bus full of beautiful influencers and her fate begins to shift in the best way possible.

Most notable is her bunkmate and new nemesis, Santiago Phillips, who is grumpy, combative, and also the hottest guy Moon has ever seen.

Moon is certain she hates Santiago and that he hates her back. But as chance and destiny (and maybe, probably, close proximity) bring the two of them in each other's perpetual paths, Moon starts to wonder if that's really true. She even starts to question her destiny as the unnoticed, unloved wallflower she always thought she was.

Could this summer change Moon's life as she knows it?
Praise For How Moon Fuentez Fell in Love with the Universe…
"Breathlessly atmospheric, with a voice that grabs you on page one and doesn't let go. A gorgeous, hopeful book about spirituality, sexuality, and self-acceptance. I fell in love with Moon falling in love."
— --Rachel Lynn Solomon, author of Today Tonight Tomorrow

"Amazingly realistic, this book is the coming-of-age story that teens need, wrapped in a gorgeously poetic package" — Booklist Starred Review

"Readers will fall in love with this poignant, powerful, and poetic coming-of-age tale." — Kirkus Starred Review

"[This] will please those who…love honest, romantic stories about young women surviving and thriving." — BCCB Starred Review

"Written with hilarious relatability and palpable humanity, this is a charming novel that will leave you thinking." -- Shondaland

Moon accompanies her twin sister, Star, a wealthy influencer, on a life-changing cross-country tour.

Seventeen-year-old Moon Fuentez is used to being her stunning twin's designated photographer and size-16 shadow as well as their cruel momager's less-loved daughter. Two weeks after their high school graduation, Star, a religious model whose brand is purity, lands a lucrative gig for a summer charity tour arranged by Andro Philips, sexy, young social media app founder. Moon is coerced into working the tour, earning money to help fulfill her dream of attending Tulane's art program. Her partner at the merchandise table is enigmatic, gorgeous Santiago, Andro's younger brother. After a disastrous first meeting, Moon and Santiago slowly get to know each other through bickering and banter. She's a flower lover who's designing a deck of tarot cards; he's an incredible gourmet cook. Their initial animosity turns to attraction and affection in a simmering but steamy slow burn. As in her debut, the author's prose is lush and lyrical, emphasizing the natural world and ancient spirituality. The story's magical elements are integrated beautifully, as is the main characters' Latinx heritage: the Fuentez sisters are Mexican American, and the Philips brothers have a Colombian mother and presumed White father. In addition to important sex-positive messages, the book sensitively explores grief, trauma, abuse, disability, and sisterhood as well as the negative impacts of homophobia and purity culture.

Readers will fall in love with this poignant, powerful, and poetic coming-of-age tale. (Magical realism. 14-adult)
— Kirkus Reviews, STARRED

Moon Fuentez has always lived in the shadow of her twin sister, Star. Moon's the curvy, brown-skinned, sexually active, seemingly invisible inverse of Star's on-brand, social media–approved, willowy virginity. Still, when she's invited to join Star on a summer tour for rising young influencers, she decides it's better than staying home with their violent, abusive mother and her threats of their family's postlapsarian curse that turns miracles to misfortune. Tour-bus life, though, puts Moon at unexpectedly close quarters with gorgeous, inexplicably hostile Santiago Phillips, whose tech-magnate brother casts his own inescapable shade. As the two begin to share their passions—his for cooking, hers for flowers and photography—their caustic, witty verbal battles turn to supportive camaraderie with lusty undertones of potential romance. More than just a romantic drama of enemies turned lovers, this passionate novel is a sex-positive, body-positive celebration of self-love and self-confidence. With lyrical prose, the narrative flows between past and present, revealing pain, hope, and a mixed-up sense of self. Moon is a model of resilience, determined to thrive with her own gifts; Santiago is hot, dark, and brooding, with his own emotional damage, and their love offers a romance less about saving the damsel, more about supporting her. In addition to fans of Gilliland's Sia Martinez and the Moonlit Beginning of Everything (BCCB 9/20), this will please those who loved Quintero's Gabi, a Girl in Pieces (BCCB 1/15) or who love honest, romantic stories about young women surviving and thriving. AM
— BCCB *STARRED REVIEW*

Moon Fuentez lives in the shadow of her popular, social-media influencer twin sister, Star. At a size 16, Moon is constantly comparing herself to model-thin Star, longing for a day when she, too, can be in her own kind of spotlight. Two weeks after high school graduation, Star lands an opportunity to go on a life-changing, cross-country trip led by Andro Phillips, a good-looking, social-media app founder, and Moon is roped into going with her to work the merch table, taking comfort in the knowledge that she'll earn enough money to attend Tulane's art program. Behind the merch table, she meets Santiago, the snarky (and attractive) younger brother to Andro, who seems to have taken an interest in tormenting Moon. Little does she expect that he will change her universe, helping her to finally realize her own worth. Filled with lyrical prose, Gilliland's take on the road-trip novel offers a fabulous journey of self-discovery that also celebrates its characters' Latinx heritage (Moon and Star are Mexican American and the Phillips brothers are Colombian and white). Themes of sexuality, grief, trauma, abuse, and disability are sensitively incorporated into the story, which remains entertaining and will impart beautiful, lingering lessons to its readers. Amazingly realistic, this book is the coming-of-age story that teens need, wrapped in a gorgeously poetic package.
— Booklist STARRED Review
Simon & Schuster Books for Young Readers, 9781534448667, 432pp.
Publication Date: August 10, 2021
About the Author
Raquel Vasquez Gilliland is a Mexican American poet, novelist, and painter. She received an MFA in poetry from the University of Alaska, Anchorage in 2017. She's most inspired by fog and seeds and the lineages of all things. When not writing, Raquel tells stories to her plants and they tell her stories back. She lives in Tennessee with her beloved family and mountains. Raquel has published two books of poetry. She's the author of Sia Martinez and the Moonlit Beginning of Everything and How Moon Fuentez Fell in Love with the Universe.