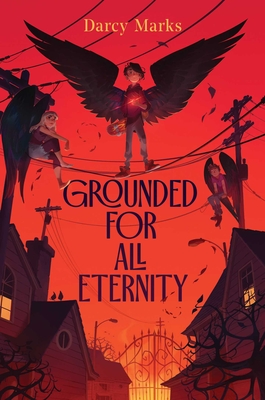 Grounded for All Eternity
Hardcover

* Individual store prices may vary.
Other Editions of This Title:
Compact Disc (7/26/2022)
July/August 2022 Kids Indie Next List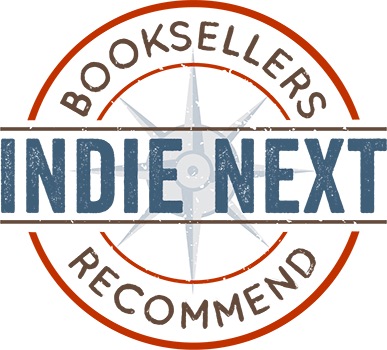 "A rollicking adventure of fallen angel kids experiencing a fall greater torment than the hell they call home — being stuck on earth. Humorous and heartful, with queer representation."
— S. Kitty Garza, Bards Alley, Vienna, VA
View the List
Description
A group of kids from hell come to Earth on one of the craziest nights of the year—Halloween—in this snarky, witty middle grade adventure about teamwork, friendship, shattering expectations, and understanding the world (or otherworld) around us.

Mal and his friends are just your regular average kids from hell. The suburbs that is, not the fiery pit part. But when Hell's Bells ring out—signaling that a soul has escaped from one of the eternal circles, Mal and his friends can't help but take the opportunity for a little adventure.

Before they know it, they've somehow slipped through the veil and found themselves in the middle of Salem, Massachusetts, on Halloween night. And what's even worse, they've managed to bring the escaped soul with them! As the essence of one of history's greatest manipulators gains power by shifting the balance on Earth, Mal and his squad-mates—along with some new friends that they meet along the way—work desperately to trap the escapee, save the people of Earth from the forces of evil, and find the portal back to their own dimension.

If they can't manage it before their parents realize they're gone, they'll be grounded for an eternity. And an eternity in hell is a very, very long time.
Praise For Grounded for All Eternity…
Marks's thrilling debut includes edgy, subversive themes and perspectives that blend seamlessly with history and classic tropes. The immortal kids fit the Brat Pack mold but with black wings and destined positions as guardians of Hell. Setting a story in Salem on Halloween risks coming across as trite, but Marks pulls it off in a bold and inventive way that effectively and brilliantly uses the Salem witch trials. The atmospheric and haunting Grounded for All Eternity is a thrill that lasts long past Halloween. --Kyla Paterno, freelance reviewer
— Shelf Awareness

Dark fantasy collides with Dante-esque imagery in debut author Marks's nail-biting occult adventure, in which a fateful act of rebellion strands an adolescent group of literal hell's angels on Earth. In the infernal suburbs, black-winged middle schooler Malachi is on a school holiday before following in his parents' footsteps and becoming a "power"—a guardian of damned souls held in one of nine Dante-inspired circles. But vacation is rendered boring when an especially dangerous soul, puritan minister Samuel Parris—who acted as a ringleader during the Salem witch trials—escapes from hell's eighth circle (which houses manipulators), resulting in a lockdown. After stumbling through a thin interdimensional veil on Samhain, Mal, along with close friends and fellow fledgling powers Crowley and Lilith, become stuck in Salem, Mass., having unknowingly let another party—Parris—through the veil. Already simmering tensions heighten as the group test their training and friendship, desperate to return Parris to his prison and frantically navigating hell's bureaucracy in search of a way home. Though characterizations can be thinly rendered, a breakneck plot, rousing fight scenes, and light romance drive this action-forward fantasy with a unique premise. Characters read as white. Ages 8–12. Agent: Victoria Wells Arms, Wells Arms Literary/HG Literary. (July)
— Publishers Weekly
Aladdin, 9781534483361, 384pp.
Publication Date: July 26, 2022
About the Author
Darcy Marks is a 2nd Degree Black Belt in Kempo-JuJitsu, as well as a Black Belt in Arnis, the Filipino art of stick-fighting. She teaches women's self-defense and works as a forensic toxicologist. Darcy is a mother of three is and an avid fangirl living in northern Vermont. Visit her online at DarcyMarks.com.