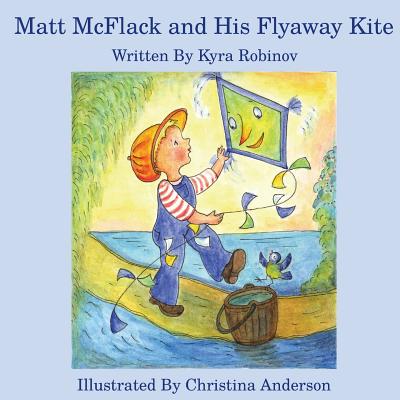 Matt McFlack and His Flyaway Kite (Paperback)
Createspace Independent Publishing Platform, 9781534601796, 30pp.
Publication Date: June 30, 2016
* Individual store prices may vary.
Description
Matt McFlack and His Flyaway Kite is a children's story written in rhyme about a young boy who buys a kite, loses it and then spends the entire day trying to retrieve it.
About the Author
KYRA ROBINOV enjoys writing in numerous different genres. She has just completed an historical novel inspired by her father's life set in far eastern Siberia in 1920. Her musical, To Dance, tells the story of Russian Jewish ballet dancer Valery Panov whose struggle to emigrate in the 1970s made international headlines. MATT McFLACK is one of several children's books she is currently working on. Kyra lives in New York City with her husband, David, and two children, Michael Ray and Larissa. CHRISTINA KULOT-ANDERSON taught kindergarten at the Rudolf Steiner School in New York City where she met and teamed up with Kyra. She is an accomplished illustrator and painter. Christina currently lives and works in Berlin.