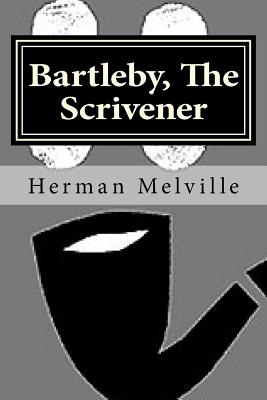 Bartleby, The Scrivener (Paperback)
Createspace Independent Publishing Platform, 9781534815148, 68pp.
Publication Date: June 21, 2016
Other Editions of This Title:
Digital Audiobook (10/2/2011)
Paperback (7/4/2018)
Paperback, Large Print (9/8/2015)
Paperback (9/7/2018)
Paperback (1/24/2019)
Paperback (8/31/2019)
Paperback (5/8/2019)
Paperback (7/8/2019)
Paperback (9/25/2018)
Paperback (9/5/2017)
Paperback (6/28/2016)
Hardcover (8/27/2018)
Paperback (8/27/2018)
Paperback (9/4/2019)
Paperback (6/2/2016)
Hardcover (1/9/2019)
* Individual store prices may vary.
Description
Bartleby, the Scrivener: A Story of Wall Street is a short story by the American writer Herman Melville, first serialized anonymously in two parts in the November and December 1853 issues of Putnam's Magazine, and reprinted with minor textual alterations in his The Piazza Tales in 1856. A Wall Street lawyer hires a new clerk who-after an initial bout of hard work-refuses to make copy and any other task required of him, with the words "I would prefer not to". The lawyer cannot bring himself to remove Bartleby from his premises, and decides instead to move his office, but the new proprietor removes Bartleby to prison, where he perishes. Numerous essays have been published on what, according to scholar Robert Milder, "is unquestionably the masterpiece of the short fiction" in the Melville canon.