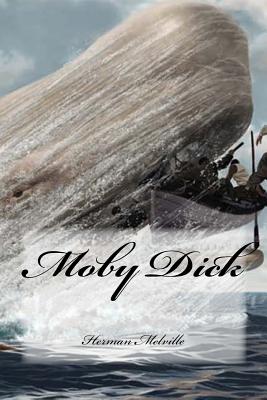 Moby Dick
Paperback

* Individual store prices may vary.
Other Editions of This Title:
Paperback (4/30/2016)
Paperback (5/11/2015)
Paperback (11/2/2015)
Paperback (8/10/2015)
Paperback, German (4/7/2020)
Paperback (6/24/2020)
Paperback (11/18/2018)
Paperback, Spanish (5/3/2016)
Paperback (2/10/2020)
Paperback (2/14/2017)
Paperback (3/16/2017)
Paperback (5/9/2018)
Paperback (1/6/2016)
Paperback (5/14/2014)
Paperback (10/31/2018)
Paperback (6/24/2014)
Paperback (5/11/2015)
Paperback (8/26/2018)
Paperback (4/5/2016)
Description
Moby-Dick; or, The Whale (1851) is a novel by Herman Melville considered an outstanding work of Romanticism and the American Renaissance. A sailor called Ishmael narrates the obsessive quest of Ahab, captain of the whaler Pequod, for revenge on Moby Dick, a white whale which on a previous voyage destroyed Ahab's ship and severed his leg at the knee. Although the novel was a commercial failure and out of print at the time of the author's death in 1891, its reputation as a Great American Novel grew during the 20th century. William Faulkner confessed he wished he had written it himself, and D. H. Lawrence called it "one of the strangest and most wonderful books in the world," and "the greatest book of the sea ever written." "Call me Ishmael" is one of world literature's most famous opening sentences. About 3,200 copies were sold during the author's life, earning him a little more than $1,200.
Createspace Independent Publishing Platform, 9781534815575, 432pp.
Publication Date: June 20, 2016