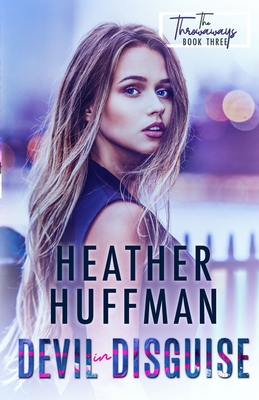 Devil in Disguise (Paperback)
Createspace Independent Publishing Platform, 9781534876453, 198pp.
Publication Date: June 23, 2016
Other Editions of This Title:
Paperback (6/7/2012)
* Individual store prices may vary.
Description
Tenacious reporter Rachel Cooper devotes her life to exposing corruption by shining a light on the darker corners of the world - a career that doesn't leave much room for relationships. Even so, she finds it impossible to stop thinking about her unexpected run-in with Conrad Langston, an old flame that never quite burnt out. When her mother calls in the middle of the night because her sister is missing and the police are offering little help, Rachel immediately turns to the only person she knows she can always count on - Conrad. Determined to protect her family, Rachel finds herself embroiled in the frightening and tragic underworld of human trafficking. As her pursuit of justice pulls her deep into the darkness, she recognizes an opportunity to re-evaluate her choices in life and take a new path - even if it means walking through the fires of hell to protect the ones she loves.
About the Author
Heather Huffman calls the beautiful Missouri Ozarks home. When not writing, she's busy raising three boys or tending the family's myriad of animals, which includes goats, chickens, dogs - and a few horses for good measure. Huffman's optimistic and somewhat quirky view of life often finds its way into her novels. Heather is the author of twelve novels, including Throwaway and Jailbird.