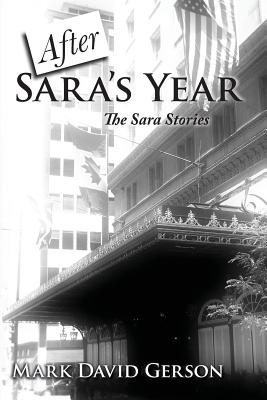 After Sara's Year (Paperback)
Createspace Independent Publishing Platform, 9781534989122, 220pp.
Publication Date: July 26, 2016
* Individual store prices may vary.
Description
Another spellbinding addition to the award-winning Sara Stories
Marc-Allan Cameron hasn't felt alive in 30 years. For Sadie Finkel, it's been more than 50. When life comes knocking, will they let it in?
"A gem of a book from a brilliant writer "
- Karen Helene Walker, The Wishing Steps
About the Author
A native of Montreal, where parts of Sara's Year, After Sara's Year and The Emmeline Papers are set, Mark David Gerson is the award-winning author of the popular Q'ntana Trilogy of fantasy novels, of five critically acclaimed books on writing and of two memoirs. His screenplay adaptations of the Q'ntana Trilogy novels are on their way to movie theaters as a trio of epic films. - Visit the author's website at www.markdavidgerson.com. Follow Mark David on Facebook at www.facebook.com/markdavidgerson.page and on Twitter @markdavidgerson.