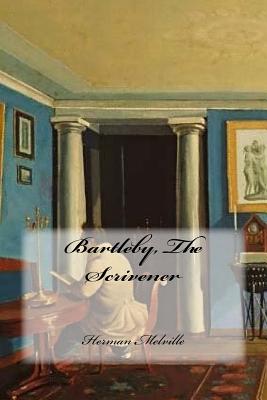 Bartleby, The Scrivener (Paperback)
Createspace Independent Publishing Platform, 9781534992849, 52pp.
Publication Date: June 28, 2016
Other Editions of This Title:
Digital Audiobook (10/2/2011)
Paperback (7/4/2018)
Paperback, Large Print (9/8/2015)
Paperback (9/7/2018)
Paperback (1/24/2019)
Paperback (8/31/2019)
Paperback (5/8/2019)
Paperback (7/8/2019)
Paperback (9/25/2018)
Paperback (6/21/2016)
Paperback (9/5/2017)
Hardcover (8/27/2018)
Paperback (8/27/2018)
Paperback (9/4/2019)
Paperback (6/2/2016)
Hardcover (1/9/2019)
* Individual store prices may vary.
Description
"Bartleby, the Scrivener is a short story by the American writer Herman Melville. The narrator of "Bartleby the Scrivener" is the Lawyer, who runs a law practice on Wall Street in New York. The Lawyer begins by noting that he is an "elderly man," and that his profession has brought him "into more than ordinary contact with what would seem an interesting and somewhat singular set of men the law-copyists, or scriveners." While the Lawyer knows many interesting stories of such scriveners, he bypasses them all in favor of telling the story of Bartleby, whom he finds to be the most interesting of all the scriveners. Bartleby is, according to the Lawyer, "one of those beings of whom nothing is ascertainable, except from the original sources, and, in his case, those were very small." One day, the Lawyer has a small document he needs examined. He calls Bartleby in to do the job, but Bartleby responds: "I would prefer not to." This answer amazes the Lawyer, who has a "natural expectancy of instant compliance." He is so amazed by this response, and the calm way Bartleby says it, that he cannot even bring himself to scold Bartleby. Instead, he calls in Nippers to examine the document instead.