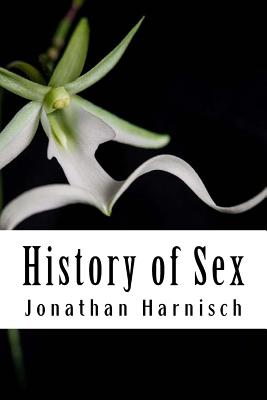 History of Sex (Paperback)
Createspace Independent Publishing Platform, 9781535063593, 114pp.
Publication Date: July 8, 2016
* Individual store prices may vary.
Description
"It's like I'm too far away, in time, from when I would actively participate in things, enjoying them while they were happening..." Ben Schreiber mostly inhabits a world within himself, sharing it with his alter ego Georgie, living often non-linearly in a process of psychosis with visions and images of characters that fade in and out. In reality, Ben is in sessions with his therapist, Dr C, who is inviting him to recall family memories. Inside his own world, Ben is in front of the cameras he has set up in his home office, telling his story. In it, he recalls his sex education as a child, the sex ed. in class counterpointing his father's pornography and the relationship his father may or may not have had with Gladice, a sexually provocative woman who has similarities to and elements of Claudia, a woman Ben meets aged thirty. Claudia captivates Ben when they share an early 'moment' together while smoking and a physical one that involves Ben's foot fetish in which he paints her toes and makes love to her feet. Claudia urges Ben to go ahead and write about his life and experiences. Ben again begins to recall his early sexual experiences. A particularly vivid one is the day he is with his grandmother at the gym and he sees her friend fully naked in the changing room. Darlene, at least in Ben's version of the scene, temptingly and languorously dresses herself in front of him. Ben also sees his own funeral, attended by numerous ex-girlfriends (even an ex-boyfriend) who talk about how, in spite of Ben trying to be considerate at first, the relationship always failed when Ben's behavior degenerated. Ben discusses his failure to engage with life with Georgie. Georgie encourages him to make changes, to find work (even though Ben is rich), to find friends, to seek whatever it is he really wants, to face up to why he acts and lives life as he does. Back in therapy, Ben is with Dr C, where he begins to relate a story of his grandmother, of her toughness during his childhood. Flashing forward to another session, Ben as Georgie is very agitated. Inside his mind, the ghost of his grandmother visits Ben at home. Georgie is there too, helping Ben to recall and face the subdued memories of this woman. Georgie is eleven years old... he thinks he wants to do anything to help his sobbing, lonely grandmother until... Although he wants her to leave his bedroom, he is frozen as she sexually assaults him, the experience mixing with the pornography and sex ed. he has recently been exposed to. Again with Dr C, Ben is highly anxious, pacing. Georgie encourages Ben to open up to Dr C. He does and breaks down, crying hard. In Ben's internal world, a number of characters attempt to console Ben, including his wife, Kelly, who may or may not have been real, as he comes to terms with his childhood memories in the following days. Ben looks up to the cameras, says his goodbyes, and leaves.
About the Author
Author, Jonathan Harnisch has written the bestselling and award-winning novels, Lover in the Nobody, Living Colorful Beauty and When We Were Invincible. He is also a noted controversial mental health advocate, and fine artist, blogger, podcast host, patent holder, hedge fund manager, musician, and film and TV writer and producer.