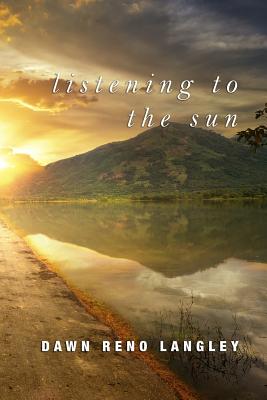 Listening to the Sun (Paperback)
Createspace Independent Publishing Platform, 9781535104845, 306pp.
Publication Date: July 4, 2016
* Individual store prices may vary.
Description
Myths abound in the areas bordering the mystical Belvedere Pond in Northern Vermont, but when Christina Giannelli disappears one foggy autumn night, myths become reality. For three years, everyone searches, including her lover Jesse Harkinson, so when she shows up in his bar with a stunning mane of white hair, he's shocked. Her hair isn't the only thing that has changed about Christina. And the people of Montgomery, Vermont aren't the only ones fascinated in her story. The FBI in their black suits find it hard to hide in a ski town, and they don't have to. Christina already knows they're coming for her. But the biggest threat isn't human.
About the Author
When author Dawn Reno Langley lived in Vermont, myths about Belvedere Pond abounded. She became a believer in those myths after a spectacular three-pronged lightning storm hit one day when she was with friends in a canoe in the middle of that very pond. Events like those inspire her to write. She calls Boston home, but she writes novels, children's books, essays and theater/music/dance reviews from her Southern base in the very cool town of Durham, North Carolina.