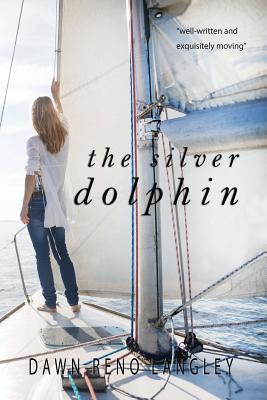 The Silver Dolphin (Paperback)
Createspace Independent Publishing Platform, 9781535131124, 460pp.
Publication Date: July 5, 2016
* Individual store prices may vary.
Description
When heiress Carrie Debary abandons Houston high society for a simpler life in Hawaii, she never dreams she'll find love with marine biologist Alex Madison. Then an accident leaves her new husband badly injured, and Carrie is drawn into an illicit liaison with Jack Briskin. Returning to Texas, Carrie throws herself into work with the fervor of a woman who wants to forget.
About the Author
Dawn Reno Langley writes novels, theater/music/dance reviews, children's books and essays from her home in Durham, North Carolina. The sound of rain against the roof, the Outer Banks' miles of seashore, and her grandson's laughter are her greatest joys. Dawn says: "A writer is especially lucky if they enjoy a constant source of inspiration, and I'm always inspired by a culture different from my own. When I visited a friend who lives on the big island, Hawaii, I was doing research for a section on quilts for one of my antique books. To be in that gorgeously wild place and learning about its history, the people, and their arts was truly inspiring. Even more thrilling--the whales giving birth offshore, the pod of spinner dolphins that swam with us, the sea turtles who soared like undersea birds. They call Hawai'i paradise, but reality intrudes there, as well, and I wanted to explore what it means when a good marriage is pushed to its limits by mental health issues. To learn more about the trip to Hawai'i, read my essay entitled Whale Mothers." http: //www.imustbeoff.com/2014/07/whale-mothers-by-dawn-reno-langley.html