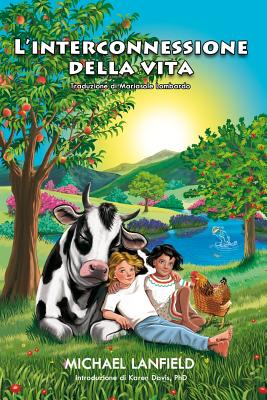 L'Interconnessione Della Vita (Paperback)
Createspace Independent Publishing Platform, 9781535184861, 204pp.
Publication Date: August 7, 2016
About the Author
Michael Lanfield si e classificato al primo posto su Amazon come autore dei due bestseller "The Interconnectedness of Life (L'Interconnessione della Vita)" e "The Journey (Il Viaggio)." Egli e un facilitatore certificato della World Peace Diet, educatore e documentarista. Ispirato dal Dr. Will Tuttle e Mango Wodzak, i suoi seminari sono informativi, stimolanti e comunicativi. Egli e il fondatore delle organizzazioni no profit "We Are Interconnected (Siamo Tutti Interconnessi)" e "The Vegan Sandwich (Il panino vegano).""
Advertisement