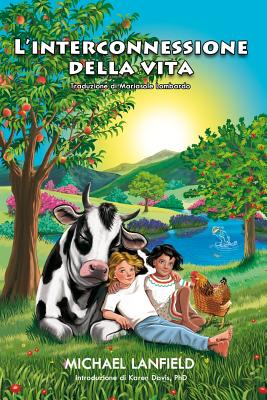 L'Interconnessione Della Vita (Paperback)
Createspace Independent Publishing Platform, 9781535184861, 204pp.
Publication Date: August 7, 2016
* Individual store prices may vary.
Description
L'interconnessione di tutta la vita semplicemente questo: rendersi conto che siamo tutti interconnessi gli uni con gli altri e che dipendiamo gli uni dagli altri per sopravvivere. Dobbiamo amarci gli uni con gli altri incondizionatamente per sopravvivere. Il concetto di amore include non solo noi umani, ma tutte le creature. Nessuno in alcun modo escluso, dal momento che amore incondizionato significa, per definizione, che non vengono poste restrizioni a chi o cosa amiamo. L'interconnessione della vita esplora la trasformazione dell'umanit dal vivere uccidendo, al vivere amando. Se vogliamo veramente che intercorrano armonia, amore e compassione fra noi, gli animali ed il pianeta, dobbiamo destarci e ritrovare la nostra vera essenza e comprendere che le ragioni che stanno dietro a molti problemi creati dagli esseri umani sono causate dal cibo di origine animale nei nostri piatti e che la soluzione a questi sta nel veganesimo. Fino a quando non capiremo che gli animali non umani non sono qui per noi, ma, piuttosto, con noi e non sono una nostra propriet , non ci saranno mai pace ed amore su questa terra. Se il sangue di creature innocenti continuer a venire inutilmente sparso, guerre, devastazione ambientale, fame nel mondo e malattie saranno inevitabili.
About the Author
Michael Lanfield si e classificato al primo posto su Amazon come autore dei due bestseller "The Interconnectedness of Life (L'Interconnessione della Vita)" e "The Journey (Il Viaggio)." Egli e un facilitatore certificato della World Peace Diet, educatore e documentarista. Ispirato dal Dr. Will Tuttle e Mango Wodzak, i suoi seminari sono informativi, stimolanti e comunicativi. Egli e il fondatore delle organizzazioni no profit "We Are Interconnected (Siamo Tutti Interconnessi)" e "The Vegan Sandwich (Il panino vegano).""