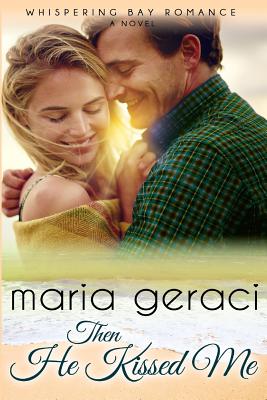 Then He Kissed Me (Paperback)
Createspace Independent Publishing Platform, 9781535189873, 350pp.
Publication Date: July 8, 2016
* Individual store prices may vary.
Description
Lauren Donalan was once Whispering Bay's golden girl-the rich, bubbly blonde cheerleader who married the high school football star. When her mediocre marriage falls apart, she returns home and starts a vintage clothing business, determined to prove she's more than just a pretty face with a trust fund. Nate Miller may have been a nerd in high school, but now he has a beautiful girlfriend and is set to take over Doc Morrison's medical practice. Still, the good folks of Whispering Bay find his no-nonsense approach more than a little unsettling, leaving his future in town a great big question mark. And things go even further downhill when his well-intentioned marriage proposal goes awry. Lauren doesn't need a man to complete her, yet when she finds herself set up on a date with Nate, she can't help but notice how sexy and confident he is. In fact, every time the former introvert kisses her, she sees fireworks. But, only a big love will make Lauren change her mind about commitment. As Nate attempts to win Lauren over, a real estate co-op threatens Lauren's business-and Nate's ex still has a thing or two to say about their previous relationship. Now Lauren has to decide to go big or go home, in business, as well as in love.
About the Author
Maria Geraci was born in Havana, Cuba, and raised on Florida's Space Coast. Her love of books started with the classic, Little Women (a book she read so often growing up, she could probably quote). She writes contemporary romance and women's fiction with a happy ending. The Portland Book Review called her novel, The Boyfriend of the Month Club, "immensely sexy, immensely satisfying and humorous." Her fourth novel, A Girl Like You, was nominated for Romance Writers of America's prestigious RITA (R) award. Her current addictions include watching the STARZ adaption of OUTLANDER to drool over Sam Heughan, hitting the beach on the weekends, and searching for the perfect key lime pie recipe (but not the kind they served on Dexter).