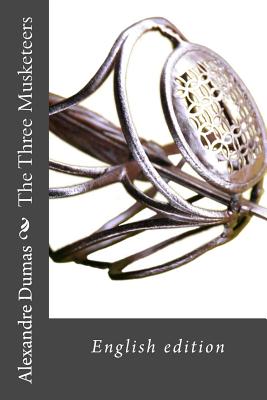 The Three Musketeers (Paperback)
English edition
Createspace Independent Publishing Platform, 9781535203036, 682pp.
Publication Date: July 10, 2016
Other Editions of This Title:
Digital Audiobook (7/27/2008)
Paperback (4/10/2017)
Paperback (12/11/2017)
Paperback (6/9/2016)
Paperback (11/27/2015)
Paperback (1/20/2017)
Paperback (11/3/2018)
Paperback (10/11/2016)
Paperback (12/25/2017)
Paperback (5/10/2016)
Paperback (4/20/2014)
Paperback (10/4/2018)
Paperback (4/7/2018)
Paperback (10/16/2018)
Paperback (10/5/2008)
* Individual store prices may vary.
Description
The Three Musketeers (Les Trois Mousquetaires) is a novel by Alexandre Dumas, p re. It recounts the adventures of a young man named d'Artagnan after he leaves home to become a musketeer. D'Artagnan is not one of the musketeers of the title; those are his friends Athos, Porthos, and Aramis-inseparable friends who live by the motto, One for all, and all for one.The story of d'Artagnan is continued in Twenty Years After and The Vicomte de Bragelonne. Those three novels by Dumas are together known as the D'Artagnan Romances.The Three Musketeers was first published in serial form in the magazine Le Si cle between March and July 1844.
About the Author
Thomas-Alexandre Davy de la Pailleterie, (July 24, 1802 - December 5, 1870) was a French writer, best known for his numerous historical novels of high adventure which have made him one of the most widely read French au-thors in the world. Many of his novels, including The Count of Monte Cristo, The Three Musketeers, and The Man in the Iron Mask were serialized, and he also wrote plays and magazine articles and was a prolific correspondent.