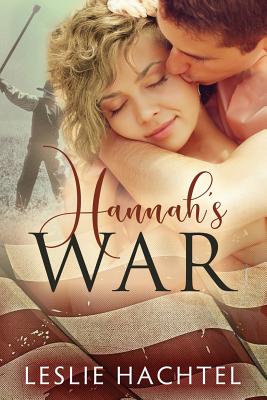 Hannah's War
Paperback

* Individual store prices may vary.
Description
Hannah Mason has spent the last two years of her life with an emotionally abusive husband. When the Yankees burn the plantation nearby, she runs away. Her destination is Nashville, but when she arrives dirty and with torn clothing, she is swept up with the other women in the purge of Smokey Row. Loaded onto a steamboat, then rejected from various ports, the women are sent back to Nashville and taken to a makeshift hospital. There, Hannah encounters Major Lucas Kelley, a handsome Union doctor. She becomes a nurse and travels with the army to various battlefields, war raging all around her. But her greatest fear is that her husband will find her.Can Hannah free herself from a vicious man and find love with Lucas, the doctor who can heal her heart?Set in the Civil War, historically accurate, "Hannah's War" illustrates how a woman can rise from a terrible situation, grow strong and find true love.
Createspace Independent Publishing Platform, 9781535231503, 184pp.
Publication Date: August 9, 2016
About the Author
Leslie Hachtel was born in Ohio, raised in New York and has been a gypsy most of her adult life. Her various jobs, including licensed veterinary technician, caterer, horseback riding instructor for the disabled and advertising media buyer have given her a wealth of experiences. However, it has been writing that has consistently been her passion. She sold an episode of a TV show, had a screenplay optioned and has so far produced seven novels, including five historicals. "Texas Summer", "The Defiant Bride", "The Dream Dancer" and "Captain's Captive" and "Emma's Dance" are all available at major sites and "Hannah's War" is soon to be released. Leslie lives in Cordova, Tennessee with a fabulously supportive engineer husband, a wonderful stepson, Matt and her writing buddy, Jakita, a terrier.