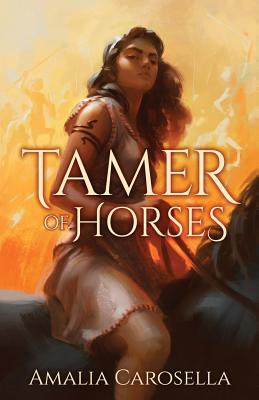 Tamer of Horses
Paperback

* Individual store prices may vary.
Description
More than two decades before the events of Helen of Sparta... As a baby, Hippodamia would have died of exposure on the mountain had it not been for Centaurus. The king of the centaurs saved her, raised her as his own, and in exchange asks for only one thing: she must marry the future king of the Lapiths, Pirithous, son of Zeus, and forge a lasting peace between their peoples by giving him an heir. It would be a fine match if Pirithous weren't more pirate than king and insufferably conceited, besides. But Hippodamia can hardly refuse to marry him without betraying every hope her people have for peace. After the death of Dia, queen of the Lapiths, tensions are running high. The oaths and promises which protected the Lapith people from the Myrmidons have lapsed, and the last thing Pirithous needs is to begin his kingship by making new enemies. But not everyone wants peace on the mountain. There are some among the centaurs who feel it comes at too high a price, and Peleus, King of the Myrmidons, lusts for the lush valley of the Lapiths and the horses which graze within it. Pirithous needs a strong queen at his side, and Hippodamia will certainly be that-if he can win her loyalties. But no matter what strife lay between them, neither Hippodamia nor Pirithous expected their wedding banquet to be the first battle in a war.
Createspace Independent Publishing Platform, 9781535240499, 376pp.
Publication Date: September 22, 2016