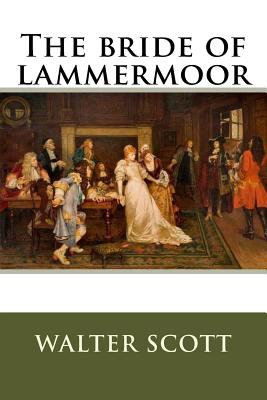 The bride of lammermoor
Paperback

* Individual store prices may vary.
Other Editions of This Title:
Paperback (10/21/2018)
Paperback (2/5/2021)
Paperback (10/1/2008)
Paperback (3/30/2014)
Paperback (5/4/2020)
Paperback (3/15/2007)
Paperback (10/9/2019)
Paperback (7/19/2016)
Paperback (2/18/2021)
Paperback (11/6/2011)
Paperback (12/14/2018)
Paperback (3/31/2015)
Paperback (2/22/2021)
Paperback (12/9/2008)
Paperback (1/24/2021)
Paperback (10/4/2008)
Paperback (1/22/2013)
Hardcover (5/26/2017)
Description
The Bride of Lammermoor is a historical novel by Sir Walter Scott, published in 1819. The novel is set in the Lammermuir Hills of south-east Scotland, and tells of a tragic love affair between young Lucy Ashton and her family's enemy Edgar Ravenswood. Scott indicated the plot was based on an actual incident. The Bride of Lammermoor and A Legend of Montrose were published together as the third of Scott's Tales of My Landlord series. As with all the Waverley Novels, The Bride of Lammermuir was published anonymously. The novel claims that the story was an oral tradition, collected by one "Peter Pattieson", and subsequently published by "Jedediah Cleishbotham". The 1830 "Waverley edition" includes an introduction by Scott, discussing his actual sources. The later edition also changes the date of the events: the first edition sets the story in the 17th century; the 1830 edition sets it in the reign of Queen Anne, after the 1707 Acts of Union which joined Scotland and England. The story is the basis for Donizetti's 1835 opera Lucia di Lammermoor.
Createspace Independent Publishing Platform, 9781535326810, 420pp.
Publication Date: July 17, 2016