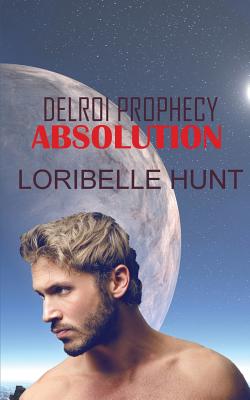 Absolution
Paperback

* Individual store prices may vary.
Description
Anna Leigh Gray set out to save her daughter. While her former allies, the evil and malicious Tel Group has been dealt a major blow, they haven't been destroyed and their sights are focused on one thing. Killing Zola. To protect her Anna Leigh has to get to Delroi. The last thing she expects is being claimed by the dangerous, sexy Xan Bana. His telepathy is as strong as hers, his mind is fascinating, and he has moves in the bedroom she'd never been aware she missing. But he's an enigmatic warrior and she's not convinced his motives are pure. Xan Bana never expected to find a mate or take over leadership of his clan. Both are a challenge he's looking forward to. Dealing with a clan that is in disarray is easier than getting to know the woman who now stands at his side, however. When they arrive on Delroi, they help Zola all they can but a ghost from the past almost kills her. Now he's in a race against time to keep his mate, protect her daughter, and save the son she'd thought lost long ago.
Createspace Independent Publishing Platform, 9781535352581, 170pp.
Publication Date: July 27, 2016