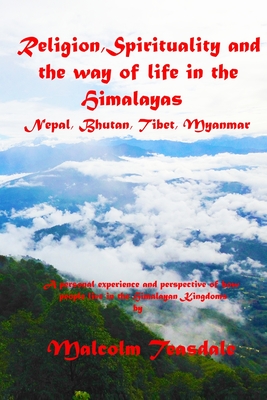 Religion, Spirituality, and the way of life in the Himalayas
Nepal, Bhutan, Tibet, Myanmar (Full Color Version)
Paperback

* Individual store prices may vary.
Description
This book details my experiences in the Himalayan regions of Nepal, Bhutan, Tibet, and Myanmar. In an effort to become more educated about the way of life of its peoples, I discovered that religion is such an important part of their everyday life. Also, as the lands become more integrated into the mountains, the feeling of something spiritual becomes noticeable. Maybe it's the solitude, the peacefulness, or could it be that the Himalayas possess a certain mystic.My travels took me into the cities congested streets where I mingled with the locals and learnt about their culture, the historic and important sacred temples that support the regions religions, and the near isolation in the mountains. These Himalayan regions possess a certain magic that one cannot encounter elsewhere in the World, and I am truly thankful for the opportunity I have been given to venture into these lands. Be enlightened.
Createspace Independent Publishing Platform, 9781535366007, 158pp.
Publication Date: August 16, 2016