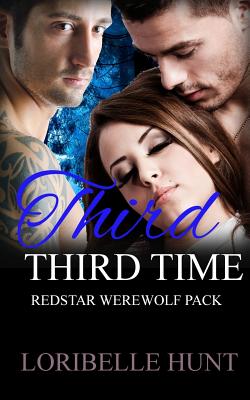 Third Time Lucky
Paperback

* Individual store prices may vary.
Description
Gabby is a high ranking soldier in the Redstar lupine pack and she has a serious problem. Three of them actually. The mates she refuses to claim, lupine Ethan and wizard Harris, and the heat driving her straight to their bed. The heat can't be fought. Every full lupine female experiences heat every three months. For Gabby, who's spent years denying Ethan her mate, each time is more miserable. Harris has always helped her slake the need, but enough is enough. He knows the three of them are supposed to be together. Ethan knows it. Gabby is the only one denying it. So when she shows up at his door dressed to kill and desperate for sex just before Ethan is due to arrive, Harris decides it's time to take things to the next level. He wants her trust, her submission, her heart, and in her current state she isn't in a position to refuse. He gives her an ultimatum. This time won't be like any of the others. This time she'll follow his lead or he won't be available next time.
Createspace Independent Publishing Platform, 9781535388313, 164pp.
Publication Date: July 27, 2016