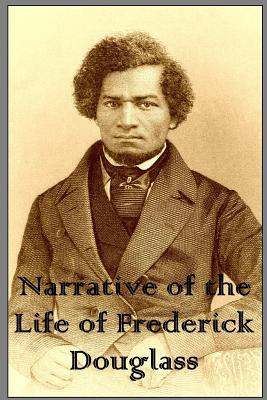 Narrative of the Life of Frederick Douglass
Paperback

* Individual store prices may vary.
Other Editions of This Title:
Paperback (9/26/2018)
Paperback (1/4/2020)
Paperback (2/23/2012)
Paperback (8/16/2018)
Paperback (5/31/2019)
Paperback (2/21/2020)
Paperback (11/29/2013)
Paperback (6/16/2011)
Paperback (3/31/2020)
Paperback (9/1/2014)
Paperback (4/15/2014)
Paperback (8/18/2018)
Paperback (1/22/2020)
Paperback (11/4/2009)
Paperback (2/26/2020)
Paperback (11/14/2011)
Paperback (6/13/2013)
Paperback (10/28/2016)
Paperback (7/30/2020)
Description
Frederick Douglass (1818 - 1895) was an African-American social reformer, abolitionist, orator, writer, and statesman. After escaping from slavery in Maryland, he became a national leader of the abolitionist movement from Massachusetts and New York, gaining note for his dazzling oratory and incisive antislavery writings. In his time he was described by abolitionists as a living counter-example to slaveholders' arguments that slaves lacked the intellectual capacity to function as independent American citizens. Northerners at the time found it hard to believe that such a great orator had once been a slave.
Narrative of the Life of Frederick Douglass is an 1845 memoir and treatise on abolition written by famous orator and former slave Frederick Douglass. It is generally held to be the most famous of a number of narratives written by former slaves during the same period. In factual detail, the text describes the events of his life and is considered to be one of the most influential pieces of literature to fuel the abolitionist movement of the early 19th century in the United States.
Createspace Independent Publishing Platform, 9781535449083, 94pp.
Publication Date: July 23, 2016