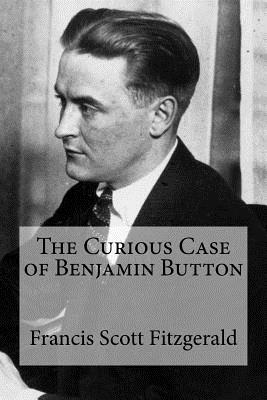 The Curious Case of Benjamin Button (Paperback)
Createspace Independent Publishing Platform, 9781535506786, 34pp.
Publication Date: July 26, 2016
Other Editions of This Title:
Paperback (1/18/2008)
Paperback (5/6/2019)
Paperback (1/7/2009)
Paperback (10/19/2013)
Paperback (12/17/2012)
Paperback (8/5/2014)
Paperback (3/30/2014)
Paperback (5/26/2013)
Paperback (12/4/2018)
Paperback (4/18/2014)
Paperback (7/24/2016)
Paperback (11/2/2017)
Paperback (9/9/2017)
Paperback (3/11/2019)
Paperback (12/15/2016)
Paperback (4/20/2019)
Paperback (4/15/2017)
* Individual store prices may vary.
Description
Francis Scott Key Fitzgerald (September 24, 1896 - December 21, 1940), known professionally as F. Scott Fitzgerald, was an American novelist and short story writer, whose works are the paradigmatic writings of the Jazz Age. He is widely regarded as one of the greatest American writers of the 20th century. Fitzgerald is considered a member of the "Lost Generation" of the 1920s. He finished four novels: This Side of Paradise, The Beautiful and Damned, The Great Gatsby (his best known), and Tender Is the Night. A fifth, unfinished novel, The Love of the Last Tycoon, was published posthumously. Fitzgerald also wrote numerous short stories, many of which treat themes of youth and promise, and age and despair.