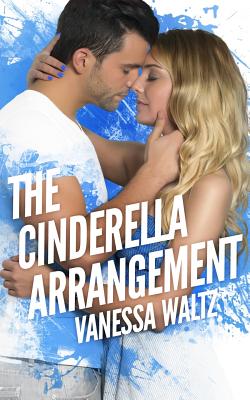 The Cinderella Arrangement (Paperback)
Createspace Independent Publishing Platform, 9781535508087, 484pp.
Publication Date: July 29, 2016
* Individual store prices may vary.
Description
Fake Cinderella. Real Romance. Luke Pardini is many things: playboy, tabloid fodder, ridiculously attractive billionaire. He's the Prince Charming every woman dreams of. And he wants me to be his fake girlfriend. I don't want a relationship, even a make-believe one, but I do need the money. Writing isn't paying the bills, and I hardly have time for a second job, let alone a romance. But he's offering me a dream-come true. I'll get the fancy dresses, the formal dinners, the full Luke Pardini experience. I get to be Cinderella for a few weeks, then I'll trade in the shoes. No problem, right? Except I don't have to pretend when he touches me, but he's made it clear I only get to play his girlfriend for a few weeks. When midnight strikes, our Cinderella Arrangement is over. He promised the arrangement would be simple. I promised I wouldn't fall in love. Author's Note: The Cinderella Arrangement was previously published as Break and Crash. The books have been re-edited and some elements of the story changed. Both stories are standalone novels with HEAs.