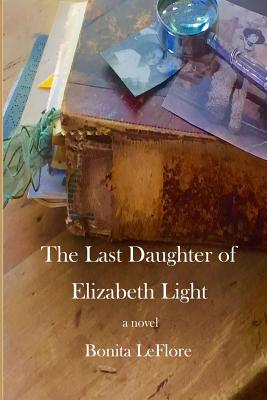 The Last Daughter of Elizabeth Light (Paperback)
Createspace Independent Publishing Platform, 9781535541442, 216pp.
Publication Date: October 25, 2016
* Individual store prices may vary.
Description
The Last Daughter of Elizabeth Light traces the stories of nine generations of the Light family. As it works backward from Lizzie Kurtz, a modern woman, to her family's connection to Mary Wollstonecraft and the women's rights movement of the late 1700s, it reveals the indelible impression left on each generation by the one before it.
The thread stitching the generations together is a copy of Wollstonecraft's book Vindication, with an inscription made out to her housemaid, Elizabeth Light, explaining that each end is a beginning and every day is connected to another in the past. Subsequent stories added by future generations reveal the ways each opportunity, whether taken or missed, reflects one that came before.
From San Francisco to Sydney to Christchurch to London, through loss, regret, and freedom, the stories of these eight women and one man are inexorably connected by more than just a bloodline. Over the centuries, through their actions and discoveries, Elizabeth's family will demonstrate that the greatest distance to travel is to find oneself.
About the Author
Bonita LeFlore lives and works on the North Shore of Massachusetts. She was born and raised in New York City, and after many years in the advertising industry escaped to paint and write full time. Bonita is an accomplished artist whose work is in collections across the United States. Her short stories have appeared in several literary journals. This is her first novel.