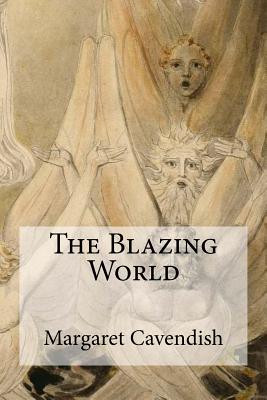 The Blazing World (Paperback)
Createspace Independent Publishing Platform, 9781535573580, 102pp.
Publication Date: July 29, 2016
Other Editions of This Title:
Digital Audiobook (9/21/2016)
Paperback (7/9/2019)
Paperback (7/10/2019)
Paperback (1/25/2018)
Paperback (4/19/2019)
Paperback (3/17/2017)
Paperback (12/15/2016)
Paperback (4/14/2019)
Paperback (1/24/2019)
Paperback (10/19/2017)
Paperback (1/24/2019)
Paperback (4/15/2017)
Paperback (8/5/2016)
Paperback (8/30/2017)
Paperback (1/20/2018)
Paperback (10/7/2016)
Paperback (8/6/2019)
Paperback (5/18/2017)
* Individual store prices may vary.
Description
The story begins when a beautiful, unnamed maiden is kidnapped by a love-stricken merchant and his men. She is seized from the shore of her homeland and carried out to sea. While they are sailing, a tempest forces the boat to move towards the North Pole, and as the tempest rages on, she is saved "by Providence" and separated from her captors. The merchant's boat floats off into the Atlantic Ocean and the men freeze to death as the maiden, in a lifeboat, drifts into another world that is attached to Earth via the North Pole. She passes through the pole to discover an icy, strange world in which different suns gloriously shine; the new, strange, and wonderful qualities of the blazing light emanate from these stars to create an alternative space and time. The maiden has entered a new kingdom, called Blazing World.