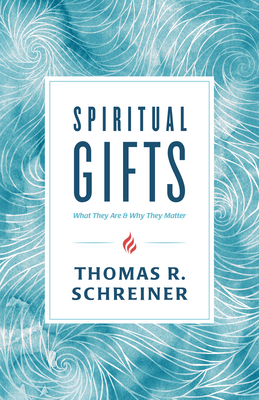 Spiritual Gifts (Paperback)
What They Are and Why They Matter
B&H Books, 9781535915205, 192pp.
Publication Date: June 1, 2018
* Individual store prices may vary.
Description
What are the spiritual gifts? Do all Christians have them? Have the miraculous gifts ceased?

The topic of spiritual gifts is often a point of contention among Christians. In Spiritual Gifts: What They Are and Why They Matter, Dr. Thomas R. Schreiner, a leading New Testament scholar, answers these questions.

Schreiner shares his personal experience related to spiritual gifts, but more importantly, he unpacks what the Bible has to say about them. In doing so, he brings a spirit of humility and charity, reminding us that though spiritual gifts are important, we can have unity in Christ even where we disagree.
About the Author
Thomas R. Schreiner is the James Harrison Professor of New Testament Interpretation at The Southern Baptist Theological Seminary in Louisville, Kentucky. He has also taught New Testament at Azusa Pacific University and Bethel Theological Seminary. He received a B.S. from Western Oregon University, a M.Div. and Th.M. from Western Conservative Baptist Seminary, and a Ph.D. in New Testament from Fuller Theological Seminary. He has published a number of articles and book reviews in scholarly journals. His published books include: Interpreting the Pauline Epistles, The Law and Its Fulfillment: A Pauline Theology of Law; Romans; Women in the Church: A Fresh Analysis of 1 Timothy 2:9-15, co-edited with H. S. Baldwin and A. Kostenberger; Still Sovereign: Contemporary Perspectives on Election, Foreknowledge, and Grace, co-edited with B. A. Ware; The Race Set Before Us: A Biblical Theology of Perseverance and Assurance, co-authored with Ardel Caneday, Paul, Apostle of God's Glory in Christ: A Pauline Theology; New Testament Theology: Magnifying God in Christ. He is also the preaching pastor of Clifton Baptist Church in Louisville, Kentucky. He is married to Diane Elaine and they have four children: Daniel, Patrick, John, and Anna.