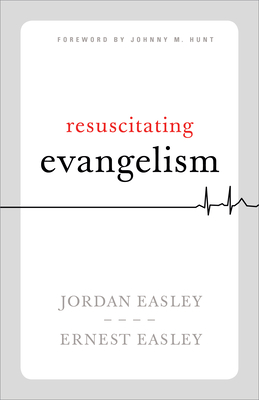 Resuscitating Evangelism (Paperback)
B&H Books, 9781535941112, 192pp.
Publication Date: March 3, 2020
* Individual store prices may vary.
Description
When was the last time you shared your faith?
 
If we're being honest, it's an awkward, challenging conversation. Christians know that we're supposed to be sharing the gospel with the lost. Jesus gave us the Great Commission before he left, telling us to go and make disciples of all nations. But we still just . . . don't do it. Why?
 
Is evangelism dead?
 
Here's the good news: evangelism is the means by which Jesus promised to build his church, and Jesus will make good on his promises. In Resuscitating Evangelism father-son duo Jordan and Ernest Easley—both pastors and evangelists—share a biblical strategy for obeying Jesus and bringing new life to evangelism. As we bring new life to evangelism, we'll see God bring new life to the lost all around us.
 
About the Author
Jordan Easley is the teaching pastor and campus director at Long Hollow Baptist in Hendersonville, Tennessee. Previously, Jordan was the teaching pastor for the Access service at Second Baptist Houston in Texas. Jordan served alongside senior pastor Dr. Ed Young, Sr. at the five campus, 57,000 member church. Jordan has also served at Prestonwood Baptist Church (with over 20,000 members), and First Baptist Church (with over 16,000 members) in Atlanta with Dr. Charles Stanley. Jordan and his wife have two children.