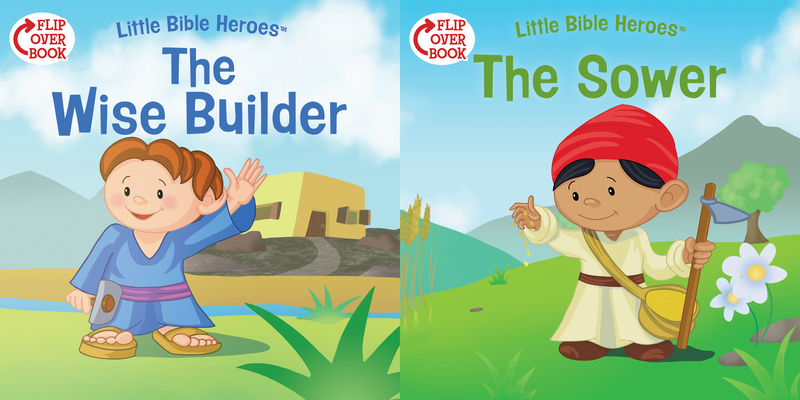 The Wise Builder/The Sower (flip-over) (Little Bible Heroes™) (Paperback)
B&H Kids, 9781535942652, 32pp.
Publication Date: June 25, 2019
* Individual store prices may vary.
Description
What could be better than a great hero story? TWO great hero stories! And there's no better place to find them than the Bible. Each Little Bible Heroes™ flip-over book offers two stories of bravery, faithfulness, and kindness—straight from the Bible and perfect for little hero-loving hearts!
This book features two heroes from Jesus's parables in the Bible—learn about having a firm faith in Jesus with The Wise Builder and then flip the book over to read about spreading God's Word with The Sower.

This B&H Kids book includes a Parent Connection, an easy tool to help moms and dads (or anyone else who loves kids) discuss the book's message with their child. We're all about connecting parents and kids to each other and to God's Word. 
About the Author
B&H Kids creates Bible-centered, age appropriate, engaging content for kids. Our resources are designed to help kids develop a lifelong relationship with Jesus and to empower parents to guide them in their spiritual growth.