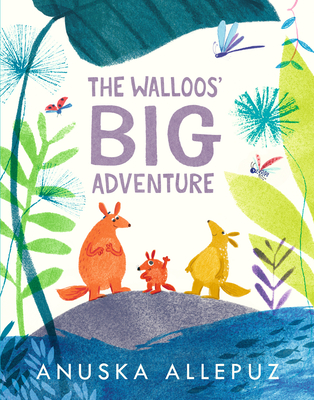 The Walloos' Big Adventure
Hardcover

* Individual store prices may vary.
Description
A heartwarming, funny, and timely story with a gentle eco message about protecting and respecting the natural world. On a small, rocky island live the Walloos. Spotty Walloo loves to cook, Big Walloo loves to build, Little Walloo loves to grow plants, and Old Walloo loves to tell stories about his adventures. Little Walloo can't wait to have her first adventure, too So when the family travels by boat to a tropical island, Little Walloo can't believe her eyes. The air is so moist and fresh, the plants so tall and green. But when the Walloos begin picking the island's leaves and plants, Little Walloo gets a funny feeling. Something is not quite right. What is that gurgle-wurgle-gurgle sound? And is the island . . . moving? From author-illustrator Anuska Allepuz comes a sweet and humorous tale about adventure and discovery--and sensitivity to the living things around us.
Candlewick Press (MA), 9781536215311, 40pp.
Publication Date: August 10, 2021
About the Author
Anuska Allepuz is the author-illustrator of Little Green Donkey. Originally from Madrid, she lives in Cambridge, England.