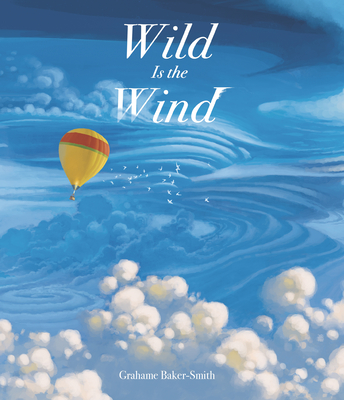 Wild Is the Wind
Hardcover

* Individual store prices may vary.
Description
A story about the extraordinary path of the wind in its many guises across the world, as witnessed by a migrating swift

Cassi watches a little swift dive and swoop in the still air. In the rising sun the world seems to be holding its breath. Then a small breeze stirs the leaves in the trees, and as the wind grows bolder, a whiff of danger sends small creatures running for cover. Across the ocean, the wind awakes with a fury, whipping the waves and cresting each one with wild white horses. And further on, around the still eye of a hurricane, clouds are carved into a great spiral, howling with stormy power. All this is witnessed by the swift as it finally comes to nest on the other side of the world, where the great wind has abated. Follow the amazing path of a swift in Kate Greenaway Award–winning illustrator Grahame Baker-Smith's follow-up to The Rhythm of the Rain.
Praise For Wild Is the Wind…
The power and beauty of wind take center stage in this gorgeously illustrated picture book about its journey across the world. . . . Accompanying the rich prose are the spectacular illustrations, which manage to convey the awe-inspiring strength of the wind as it whips through the world, creating waves and tornadoes, but also carrying seeds, petals, and birds safely on their journeys. A splendid coupling of science and art in one beautiful, ­accessible volume, certain to spark the interest of many young readers.–
—School Library Journal (starred review)

Starting in southern Africa, where a girl named Cassi releases a healed swift into its flock, this picture book tells parallel tales of Beijing swifts' migratory habits and the ongoing, ancient powers of the wind. The spectacular artwork alone will draw in children too young to read the sparse, lyrical, yet informative text. Vibrant colors highlight dramatic, sometimes surreal, landscapes, seascapes, and skyscapes. . . . Full-circle ecstasy.
—Kirkus Reviews (starred review)
Templar, 9781536217926, 40pp.
Publication Date: May 18, 2021
About the Author
Grahame Baker-Smith has worked in illustration for twenty years and won the Kate Greenaway Medal for his inspiring tale of fatherhood, FArTHER. He is also the author-illustrator of The Rhythm of the Rain.