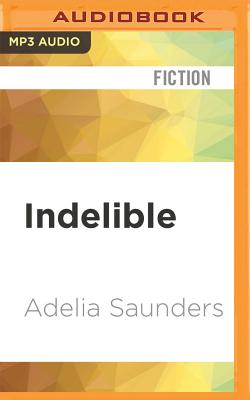 Indelible (MP3 CD)
Audible Studios on Brilliance, 9781536692969
Publication Date: April 11, 2017
Other Editions of This Title:
Hardcover (1/17/2017)
* Individual store prices may vary.
February 2017 Indie Next List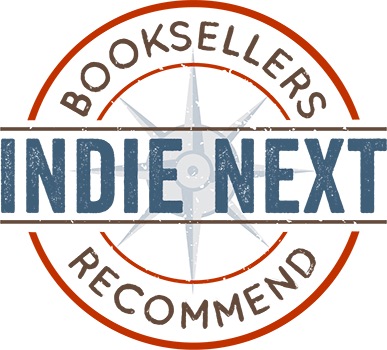 "In her remarkable debut, Adelia Saunders develops an intriguing idea into an extraordinary book. When Magdalena looks at other people, she sees words describing their lives written on their skin. The impact is so disturbing that she often leaves her glasses off and walks through the world in a blur, almost missing an encounter with Neil, the American student upon whose face her own name is written. Would fate have demanded that they meet? The interwoven stories of Magdalena, Neil, and their families raise thought-provoking questions of destiny and freewill. Well done, Ms. Saunders!"
— Gillian Kohli, Wellesley Books, Wellesley, MA
View the List
Description
Magdalena has an unsettling gift. She sees writing on the body of everyone she meets - names, dates, details both banal and profound - and her only relief from the onslaught of information is to take off her glasses and let the world recede. Mercifully, her own skin is blank.
When she meets Neil, she is intrigued to see her name on his cheek. He's in Paris for the summer, studying a medieval pilgrimage to the rocky coast of Spain, where the body of Saint Jacques was said to have washed ashore, covered in scallop shells. Desperate to make things right after her best friend dies - a loss she might have prevented - Magdalena embarks on her own pilgrimage, but not before Neil falls for her, captivated by her pale eyes, charming Eastern European accent, and aura of heartbreak.
Neil's father, Richard, is also in Paris, searching for the truth about his late mother, a famous expatriate American novelist who abandoned him at birth. All his life Richard has clung to a single striking memory - his mother's red shoes, which her biographers agree he never could have seen.
Despite misunderstandings and miscommunications, these unforgettable characters converge, by chance or perhaps by fate, and Magdalena's uncanny ability may prove to be the key to their happiness. Indelible pulses with humanity and breathes life into unexpected fragments of history, illustrating our urgent need to connect with others and the past.
or
Not Currently Available for Direct Purchase