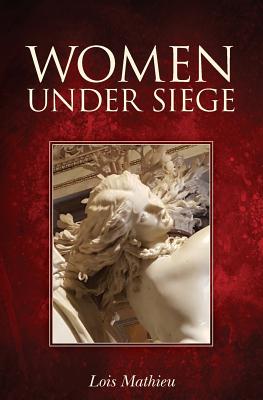 Women Under Siege (Paperback)
Createspace Independent Publishing Platform, 9781536910810, 292pp.
Publication Date: September 22, 2016
* Individual store prices may vary.
Description
NORA BOOKBINDER runs an art gallery on the upper coast of Maine and hosts fundraisers to support safe homes for women fleeing from abusive men. Single by choice, she mistrusts the history of warring, raping, and misogyny, and views heterosexuality as a conundrum. Marrying into this culture is out of the question. But when a sudden earthquake strikes her village, Nora falls in love with the seismologist heading up the investigation. Passion for the man weakens her independent nature and puts her in crises mode. She goes off to a hideaway in the Colorado Plateau to heal up and consider the risks of marrying the only man she has ever loved. Underlying this love story is the question of marriage and the intrigue that develops in the life of a woman who chooses to remain single. In the real world, more women are raising children without getting married, and many others choose not to have children due to the imposed financial burden. The choice to govern their lives puts women in a situation never before possible, let alone thinkable. Nora Bookbinder's reason for dodging marriage is more daunting, even grim, because her choice is grounded in mistrust of the inherent nature of men. Here, on this playing field, is where the axis of culture, tradition, and biology collide.