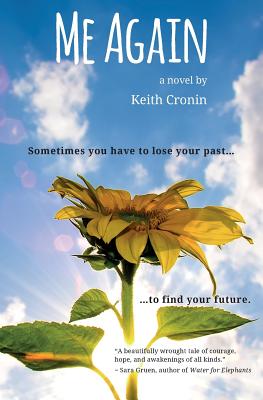 Me Again (Paperback)
Createspace Independent Publishing Platform, 9781536960754, 346pp.
Publication Date: August 17, 2011
* Individual store prices may vary.
Description
Two young stroke victims meet in a hospital . . .
Jonathan's memory is gone, wiped clean by a six-year coma. Since nobody had expected him to recover, his sudden awakening becomes an awkward intrusion on his family and friends.
Rebecca's personality has changed, making her a stranger to her husband. Gone is the vivacious trophy wife, replaced by a shy, awkward woman with a knack for saying exactly the wrong thing.
They don't fit in. And they'll never be the same. But now they've got to decide what matters most: who they were, or who they can become?
A steadily accelerating story exploring the irony, humor, and opportunity that can accompany personal calamity, ME AGAIN follows the intertwined paths of two people forced to start over in life: one looking for his place in a world that has moved on without him, the other struggling to navigate a relationship with a man who wishes she were someone else.
About the Author
Keith Cronin is a corporate speechwriter and professional rock drummer who has performed and recorded with artists including Bruce Springsteen, Clarence Clemons, and Pat Travers. Keith's fiction has appeared in Carve Magazine, Amarillo Bay, The Scruffy Dog Review, Zinos, and a University of Phoenix management course, and he is a regular contributor at the literary blog Writer Unboxed. A native of South Florida, Keith spends his free time serenading local ducks and squirrels with his ukulele. Visit him online at keithcronin.com or facebook.com/keithcronin.