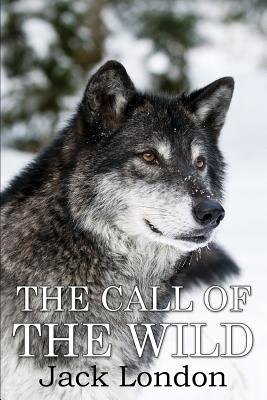 The Call of the Wild (Paperback)
(mockingbird Classics)
Createspace Independent Publishing Platform, 9781536992427, 72pp.
Publication Date: August 12, 2016
Other Editions of This Title:
Digital Audiobook (5/24/2010)
Paperback (3/8/2018)
Paperback (8/27/2018)
Paperback (11/7/2016)
Paperback (10/9/2015)
Paperback (12/11/2014)
Paperback (12/20/2011)
Paperback (4/14/2019)
Paperback (4/28/2016)
Paperback (4/29/2015)
Paperback (7/12/2019)
Paperback (10/1/2018)
Paperback (1/3/2019)
Paperback (10/17/2014)
Paperback (2/11/2019)
Paperback (8/7/2018)
Paperback (4/5/2015)
Paperback (9/6/2018)
Paperback (1/22/2014)
* Individual store prices may vary.
Description
The Call of the Wild is a short adventure novel by Jack London published in 1903 and set in Yukon, Canada during the 1890s Klondike Gold Rush, when strong sled dogs were in high demand. The central character of the novel is a dog named Buck. The story opens at a ranch in Santa Clara Valley, California, when Buck is stolen from his home and sold into service as a sled dog in Alaska. He becomes progressively feral in the harsh environment, where he is forced to fight to survive and dominate other dogs. By the end, he sheds the veneer of civilization, and relies on primordial instinct and learned experience to emerge as a leader in the wild. London spent almost a year in the Yukon collecting material for the book. The story was serialized in the Saturday Evening Post in the summer of 1903 and was published a month later in book form. The book.
About the Author
Jack London (1876-1916) An American novelist and noted socialist.