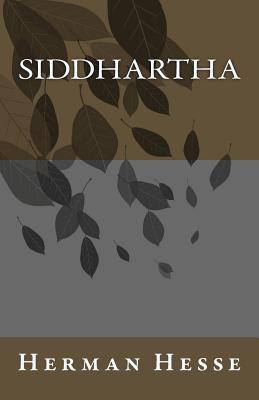 Siddhartha
Paperback

* Individual store prices may vary.
Other Editions of This Title:
Digital Audiobook (5/16/2020)
Digital Audiobook (7/2/2018)
Digital Audiobook (2/22/2020)
Hardcover (1/4/2021)
Hardcover (8/3/2019)
Paperback (12/10/2017)
Paperback (4/3/2016)
Paperback (11/14/2016)
Paperback (9/12/2008)
Paperback (1/4/2020)
Hardcover (1/16/2020)
Paperback (2/11/2014)
Paperback (2/20/2015)
Paperback (1/1/1922)
Hardcover (9/12/2008)
Paperback (4/24/2022)
Paperback (6/24/2008)
Paperback (7/25/2013)
Paperback (9/3/2014)
Description
Siddhartha is a literature & fiction classic 1922 novel written by German novelist Hermann Hesse. Siddhartha is categorized by some as literary fiction or genre fiction, while others classify the novel as religious & inspirational. Siddhartha deals with the spiritual journey of self discovery of a man named Siddhartha during the time of the Gautama Buddha. The word Siddhartha is made up of two words in the Sanskrit language, siddha which means achieved and artha which means what was searched for, and which together it means he who has attained his goals or he who has found the meaning of existence. Siddhartha was Hermann Hesse's ninth literature & fiction novel and it was written in a simple, lyrical style. Whether categorized as literary fiction, genre fiction, or religious & inspirational, Siddhartha has a cemented place in literature & fiction as a classic novel and an all time great work by Hermann Hesse.
Createspace Independent Publishing Platform, 9781537062716, 96pp.
Publication Date: August 21, 2016