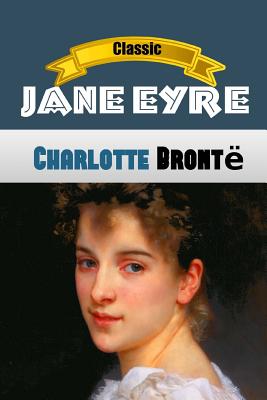 Jane Eyre (Great Classics #16) (Paperback)
Createspace Independent Publishing Platform, 9781537066059, 344pp.
Publication Date: August 12, 2016
Other Editions of This Title:
Paperback (11/15/2016)
Paperback (3/21/2017)
Paperback (9/22/2017)
Paperback (10/28/2017)
Paperback (9/19/2017)
Paperback, French (8/25/2016)
Paperback (7/16/2017)
Paperback (9/20/2017)
Paperback (4/8/2018)
Paperback, Spanish (10/7/2016)
Paperback, Russian (2/7/2018)
Paperback (10/19/2016)
Paperback (5/16/2017)
Paperback (8/20/2017)
Paperback, Spanish (7/11/2016)
Paperback (6/2/2017)
Paperback, Spanish (8/4/2016)
Paperback (8/21/2016)
Paperback (9/22/2017)
* Individual store prices may vary.
Description
Classics for Your Collection: goo.gl/U80LCr --------- Jane Eyre follows the emotions and experiences of its eponymous heroine, including her growth to adulthood and her love for Mr. Rochester, the Byronic master of fictitious Thornfield Hall. In its internalisation of the action-the focus is on the gradual unfolding of Jane's moral and spiritual sensibility, and all the events are coloured by a heightened intensity that was previously the domain of poetry-Jane Eyre revolutionised the art of fiction. The author, Charlotte Bront has been called the 'first historian of the private consciousness' and the literary ancestor of writers like Joyce and Proust. The novel is a first-person narrative from the perspective of the title character. The novel's setting is somewhere in the north of England, during the reign of George III (1760-1820), and goes through five distinct stages: Jane's childhood at Gateshead Hall, where she is emotionally and physically abused by her aunt and cousins; her education at Lowood School, where she acquires friends and role models but suffers privations and oppression; her time as governess at Thornfield Hall, where she falls in love with her Byronic employer, Edward Rochester; her time with the Rivers family, during which her earnest but cold clergyman cousin, St. John Rivers, proposes to her; and her reunion with, and marriage to, her beloved Rochester. The novel has been adapted into a number of popular forms, including film, television and theatre. However, perhaps more importantly, the novel has been the centre of a number of rewritings and reinterpretations. Most notably reinterpretations and rewritings by notable authors have become important within British and American literature, including novels such as Jean Rhys's Wide Sargasso Sea. A wonderful classic.