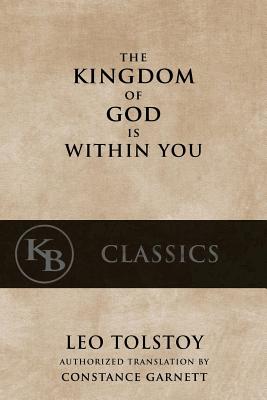 The Kingdom of God Is Within You (Paperback)
Createspace Independent Publishing Platform, 9781537188485, 226pp.
Publication Date: August 20, 2016
Other Editions of This Title:
Paperback (6/11/2016)
Paperback (9/5/2016)
Paperback (12/29/2016)
Paperback (1/31/2019)
Paperback (7/20/2017)
Paperback (3/1/2004)
Paperback (2/28/2017)
Paperback (7/21/2017)
Paperback, Russian (1/1/2016)
Paperback (10/17/2009)
Paperback (6/18/2010)
Paperback (10/24/2019)
Paperback (11/27/2019)
Paperback (10/16/2014)
Paperback (6/17/2019)
Paperback (9/4/2016)
Paperback (4/20/2014)
Paperback (12/31/2015)
* Individual store prices may vary.
About the Author
Count Lev (Leo) Nikolayevich Tolstoy (1828-1910), was a Russian writer who is regarded as one of the greatest authors of all time. Born to an aristocratic Russian family in 1828, he is best known for the novels "War and Peace" (1869) and "Anna Karenina" (1877), often cited as pinnacles of realist fiction. In the 1870s Tolstoy experienced a profound moral crisis, followed by what he regarded as an equally profound spiritual awakening, as outlined in his non-fiction work "A Confession." His literal interpretation of the ethical teachings of Jesus, centering on the Sermon on the Mount, caused him to become a fervent Christian anarchist and pacifist. Tolstoy's ideas on nonviolent resistance, expressed in such works as "The Kingdom of God Is Within You," had a profound impact on non-violent leaders such as Mahatma Gandhi and Martin Luther King, Jr.
or
Not Currently Available for Direct Purchase