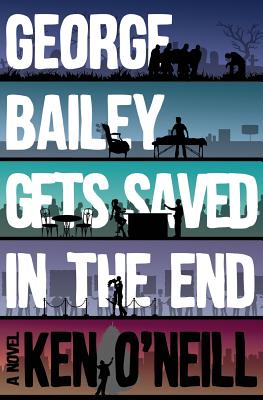 George Bailey Gets Saved in the End (Paperback)
Createspace Independent Publishing Platform, 9781537262000, 352pp.
Publication Date: October 10, 2016
* Individual store prices may vary.
Description
Same Holiday. Different George. George Bailey, who has made a fortune selling Christmas ornaments, is having a rough few days. He's thrown his back out lifting the Thanksgiving turkey; his father has died and his wife has left him. He'd turn to his best friend for support, but said BFF is having an affair with his wife. Let the holiday season begin On the heels of all this misery George meets a new woman, and he also meets Jesus (or perhaps just an awfully nice guy named Jesus). As he scrambles to hold together his floundering family, he must figure out if these strange and wondrous events are miracles or symptoms of a nervous breakdown.
About the Author
Ken O'Neill is the author of THE MARRYING KIND, which won the 2012 Rainbow Award for best debut, and the 2013 Independent Publisher Award Silver Medal for LGBT fiction. THE MARRYING KIND was also a finalist for the 2013 International Book Award in the Gay and Lesbian fiction category. The book was included on Smart Bitches Trashy Books list of top three favorite novels of 2012. Ken lives in NYC with his husband and their two cats who think they're dogs or, perhaps, people. When Ken is not checking his Amazon rating to see if anyone has purchased his books, he enjoys reading, dancing (though usually only when no one is watching) and eating dark chocolate, purely for medicinal reasons. He is at work on his third novel. Visit him at: kenoneillauthor.com"