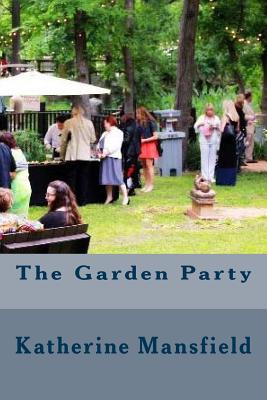 The Garden Party (Paperback)
Createspace Independent Publishing Platform, 9781537452104, 190pp.
Publication Date: September 5, 2016
Other Editions of This Title:
Digital Audiobook (8/11/2008)
Paperback (9/26/2016)
Paperback (2/16/2016)
Paperback (6/8/2016)
Paperback (8/9/2016)
Paperback (8/23/2017)
* Individual store prices may vary.
Description
Not the usual kind of short stories with plot, but rather incidents, characterizations or impressions of life made vivid by the author's clear style and finished writing. At the Bay -- The Garden Party -- The Daughters of the Late Colonel -- Mr. and Mrs. Dove -- The Young Girl -- Life of Ma Parker -- Marriage a la Mode -- The Voyage -- Miss Brill -- Her First Ball -- The Singing Lesson -- The Stranger -- Bank Holiday -- An Ideal Family -- The Lady's-Maid There was poor little Lottie, left behind again, because she found it so fearfully hard to get over the stile by herself. When she stood on the first step her knees began to wobble; she grasped the post. Then you had to put one leg over. But which leg? She never could decide. And when she did finally put one leg over with a sort of stamp of despair--then the feeling was awful. She was half in the paddock still and half in the tussock grass. She clutched the post desperately and lifted up her voice. "Wait for me " "No, don't you wait for her, Kezia " said Isabel. "She's such a little silly. She's always making a fuss. Come on " And she tugged Kezia's jersey. "You can use my bucket if you come with me," she said kindly. "It's bigger than yours." But Kezia couldn't leave Lottie all by herself. She ran back to her.
or
Not Currently Available for Direct Purchase