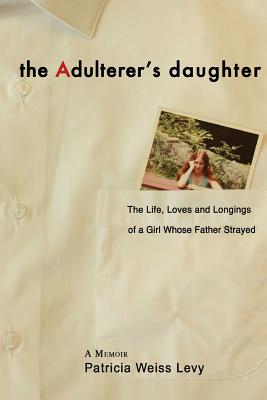 The Adulterer's Daughter (Paperback)
The Life, Loves and Longings of a Girl Whose Father Strayed
Createspace Independent Publishing Platform, 9781537514246, 322pp.
Publication Date: December 31, 2016
* Individual store prices may vary.
Description
"I first laid eyes on my father's mistress in Women's Coats at Bloomingdale's." So begins this gripping, candid, yet darkly humorous memoir by an award-winning journalist whose father kept a mistress for more than 15 years while still married to her mother. Told in a series of 14 linked stories that read more like fiction, this compelling coming-of-age tale is less about the author's wealthy, tyrannical father and his torrid affair than his only daughter's lifelong quest to rise above her suburban Jewish family's dirty little secret and find true and lasting love... a romantic odyssey made all the more complicated when, despite her own principles, she eventually falls for a married man herself.
About the Author
Patricia Weiss Levy is an award-winning journalist whose work has appeared in The New York Times, New York magazine, The Hartford Courant, Good Housekeeping, USA Today and The Connecticut Jewish Ledger. She writes a personal blog at www.NiceJewishMom.com that has readers worldwide, and she has been nominated twice for a Pulitzer Prize. She lives in Connecticut with her husband and dog. This is her first book.