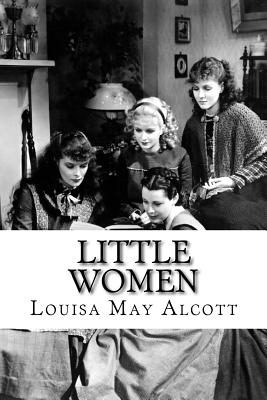 Little Women (Paperback)
Createspace Independent Publishing Platform, 9781537528052, 546pp.
Publication Date: September 7, 2016
Other Editions of This Title:
Paperback (12/16/2016)
Paperback (10/13/2016)
Paperback (5/16/2015)
Paperback (9/18/2018)
Paperback (10/6/2016)
Paperback (6/21/2015)
Paperback (6/16/2019)
Paperback (11/3/2016)
Paperback (7/29/2017)
Paperback (2/17/2017)
Paperback (12/9/2014)
Paperback (12/10/2013)
Paperback (6/12/2018)
Paperback (1/16/2018)
Paperback (8/6/2017)
Paperback (6/19/2019)
Paperback (2/14/2017)
Paperback (9/20/2016)
* Individual store prices may vary.
Description
This popular novel concerns the lives and loves of four sisters growing up during the American Civil War, and was based on Alcott's own experiences as a child in Concord, Massachusetts. After much demand, Alcott wrote a sequel, Good Wives, which is often published together with Little Women as if it were a single work. Good Wives picks up three years after the events in the last chapter of Little Women, and includes characters and events often felt by fans to be essential to the story. Show Excerpt ll times. A year seems very long to wait before I see them, but remind them that while we wait we may all work, so that these hard days need not be wasted. I know they will remember all I said to them, that they will be loving children to you, will do their duty faithfully, fight their bosom enemies bravely, and conquer themselves so beautifully that when I come back to them I may be fonder and prouder than ever of my little women." Everybody sniffed when they came to that part. Jo wasn't ashamed of the great tear that dropped off the end of her nose, and Amy never minded the rumpling of her curls as she hid her face on her mother's shoulder and sobbed out, "I am a selfish girl But I'll truly try to be better, so he mayn't be disappointed in me by-and-by." "We all will," cried Meg. "I think too much of my looks and hate to work, but won't any more, if I can help it." "I'll try and be what he loves to call me, 'a little woman' and not be rough and wild, but do my duty here instead of wanting to.