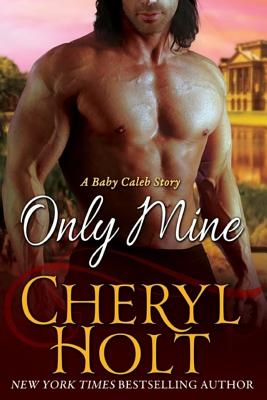 Only Mine (Paperback)
Createspace Independent Publishing Platform, 9781537562254, 368pp.
Publication Date: October 14, 2016
* Individual store prices may vary.
Description
CHERYL HOLT continues to dazzle readers with another sexy, dramatic tale of love, intrigue, and romance... Benjamin Grey, was a young man when a mysterious scandal erupted in London that would change his life forever. There was no answer to the riddle that ruined him, and to escape gossip, he joined the army where he's spent ten years fighting for the Crown. But he's the contested heir to an earldom, so duty and family have called him home. With the legal proceedings finished, it's time for him to assume his elevated role, but it's a position he never wanted, and he's wary about embracing his future. Annabel Fenwick is the daughter of a gambler and confidence artist. She grew up in an unconventional way, surrounded by her father's dissolute companions. At a young age, she learned to scheme and finagle and win any game she played. When she stumbles on the answer to Benjamin's riddle, she can't help but wonder if she should tell him the truth. Some secrets are too hazardous to be spoken of aloud, and in light of Annabel's dubious reputation, who would believe her? When Annabel bursts into Benjamin's world, he recognizes that nothing will ever be the same. He's never met anyone like her, and he's instantly smitten. But danger follows her like a cloud, and with lives on the line and fortunes at stake, dare he trust her? Dare he love her? Only time will tell if she is worth the risk.
About the Author
CHERYL HOLT is a New York Times, USA Today, and Amazon "Top 100" bestselling author who has published over forty novels. She's also a lawyer and mom, and at age forty, with two babies at home, she started a new career as a commercial fiction writer. She'd hoped to be a suspense novelist, but couldn't sell any of her manuscripts, so she ended up taking a detour into romance where she was stunned to discover that she has a knack for writing some of the world's greatest love stories. Her books have been released to wide acclaim, and she has won or been nominated for many national awards. She is considered to be one of the masters of the romance genre. For many years, she was hailed as "The Queen of Erotic Romance," and she's also revered as "The International Queen of Villains." She is particularly proud to have been named "Best Storyteller of the Year" by the trade magazine Romantic Times BOOK Reviews. She lives and writes in Hollywood, California, and she loves to hear from fans. Visit her website at www.cherylholt.com.