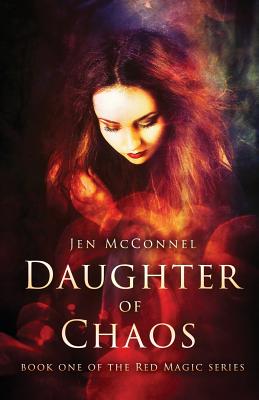 Daughter of Chaos (Red Magic #1)
Paperback

* Individual store prices may vary.
Other Editions of This Title:
Paperback (3/25/2014)
Description
"You must choose, child. Choose now, and choose once, for once taken, the path becomes your fate." Magic is supposed to be easy; there's Black, White, and Green Magic, and once a Witch picks a path, that's really all she has to worry about. But for Darlena Agara, things just keep getting harder. She's torn between her best friend's choice of the Black path, and her on-again, off-again boyfriend's choice of the White path, so she tries to stall, waiting for divine inspiration. Darlena isn't expecting the form it takes, though. Hecate, the goddess of witchcraft, shows up in her living room and pressures her to choose her path, and Lena does something stupid; she declares that she'll be a Red Witch, something that doesn't exist...or does it? Now Lena's on the run, struggling to master the forces of chaos she now controls while at the same time staying out of the way of the crazy gods and goddesses who want her to use Red Magic to cause chaos. Turns out, Red Magic is real...and deadly. Will Lena learn enough about her power before it's too late, or will she become a walking disaster?
Createspace Independent Publishing Platform, 9781537625737, 344pp.
Publication Date: September 13, 2016