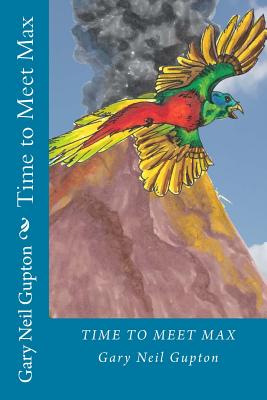 Time to Meet Max (Paperback)
Createspace Independent Publishing Platform, 9781537660851, 76pp.
Publication Date: September 24, 2016
* Individual store prices may vary.
Description
Time to Meet Max takes two American children on exciting adventures in Guatemala. They ride a tuk-tuk, a chicken bus, horses to Volcano Pacaya and a zip line over Lake Atitlan. Along the way they are guided by a local boy, Jack, who teaches them about his culture. They meet an extraordinary boy at the Old Antigua Inn - named Max. Max is extraordinary. He brings the friends to heights they never would have achieved. Max is different. He was adopted from Haiti by a big scary man he calls "Big Papa." Big Papa has a big heart, despite his gruff appearance. Max helps them see, though he is blind. He leads the way, though he is in a wheelchair. Max teaches his friends to 'fly', despite being grounded by his 'disabilities.' The three children become friends (The Three Guacamoles) and find that despite their differences, they are alike - inside. Adventures in a strange land turn into chances for the two American children to learn about new cultures, new places and people they would never have encountered if they had not the courage to venture out on their own. People are different - and they are the same - no matter where you go or who you may meet. Cole, Anna, Jack, Big Papa and Max go to heights that most people never dare to go. Diversity. Courage. Friendship. The children will never be the same after Max. We all discover that it's Time to Meet Max.
About the Author
Gary Neil Gupton grew up in a farming community in North Carolina. He attended Wake Forest University for his formal education and to expand his horizons. Eventually he studied Elementary Education at UNC-W which taught him respect and admiration for teachers. He worked with adults with developmental disabilities who taught him love of life. His adventures include sailing on the replica ship Endeavour from Baltimore to Philadelphia, doing a 'walkabout' in the footsteps of Hemingway in Key West, and mission trips to Guatemala. On the mission trips with First Baptist Church of Wilmington, NC, he helped build houses and 'ties that bind' with the people there. He learned that possessions are not nearly as important as love. His heart was in Guatemala when he wrote Time to Meet Max. To Guatemala with love.
or
Not Currently Available for Direct Purchase